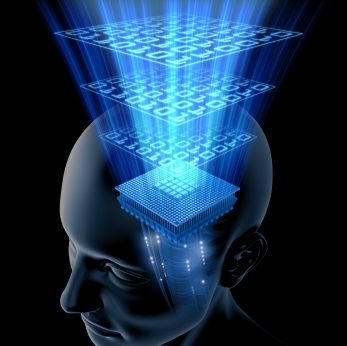 It amazes me just how ridiculous are the myths of Materialism!
That all life forms are the result of mindless accidents.
That 'unguided' evolution can change a worm into a human with the 'magic wand' of time.
Etc Etc.
And this fundamental superstition of Materialist Naturalism has multitudes of whacky spin-offs… one being that Human consciousness is simply a product of a complex arrangement of atoms.
Following this rationale we end up with Sci-fi movies like the Terminator, whereby Machines have become self aware and decide that Humanity needs to be eradicated.
Now while I like a good sci-fi movie, It is tragic that the computing scientific community have been making such bold claims that they are on the verge of creating Humanoid Artificial intelligence, and are proposing such absurd moral dilemmas as granting their created so-called smart machines 'Rights'!
Check out this link >>>> ARTIFICIAL INTELLIGENCE is already here. But how will the singularity, or the point at which machines achieve sentience be received by humanity?
How they can say such things with a straight face…. and why legions of otherwise intelligent people actually believe these are serious Moral questions which are eminent is a testimony to just how unfathomably deep their faith in Materialism really is!
They seem to accept the Idea that consciousness is merely a product of material complexity as axiomatic… only questioned by religious nutters who cling to primitive notions of a Super-natural reality.
Forget the fact that the latest scientific discoveries in Physics actually proves that our universe is not absolute, but finite, and that therefore a more primary reality *must exist*, and from which our universe was caused.
And the latest discoveries in scientific understanding of the Brain is also rendering Atheist materialism more and more absurd…. and exploding any delusions that Humanity is about to create sentient computer-beings.
Read the following….
Human brain has more switches than all computers on Earth.
Researchers at Stanford develop a new imaging method that enables visualization in unprecedented detail of the myriad connections between nerve cells in the brain.
The human brain is truly awesome.
A typical, healthy one houses some 200 billion nerve cells, which are connected to one another via hundreds of trillions of synapses. Each synapse functions like a microprocessor, and tens of thousands of them can connect a single neuron to other nerve cells. In the cerebral cortex alone, there are roughly 125 trillion synapses, which is about how many stars fill 1,500 Milky Way galaxies.
These synapses are, of course, so tiny (less than a thousandth of a millimeter in diameter) that humans haven't been able to see with great clarity what exactly they do and how, beyond knowing that their numbers vary over time. That is until now.
Researchers at the Stanford University School of Medicine have spent the past few years engineering a new imaging model, which they call array tomography, in conjunction with novel computational software, to stitch together image slices into a three-dimensional image that can be rotated, penetrated and navigated. Their work appears in the journal Neuron this week.
To test their model, the team took tissue samples from a mouse whose brain had been bioengineered to make larger neurons in the cerebral cortex express a fluorescent protein (found in jellyfish), making them glow yellow-green. Because of this glow, the researchers were able to see synapses against the background of neurons.
They found that the brain's complexity is beyond anything they'd imagined, almost to the point of being beyond belief, says Stephen Smith, a professor of molecular and cellular physiology and senior author of the paper describing the study:
One synapse, by itself, is more like a microprocessor–with both memory-storage and information-processing elements–than a mere on/off switch. In fact, one synapse may contain on the order of 1,000 molecular-scale switches. A single human brain has more switches than all the computers and routers and Internet connections on Earth.
Read more >>>Here<<<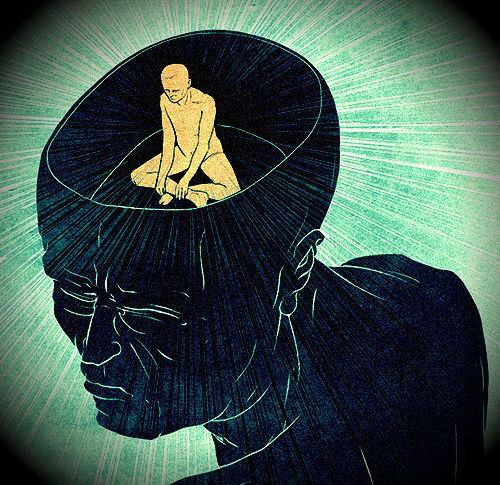 You would think that this *unbelievable complexity* would be the Death Nell for Atheism and the theory of Evolution… yet of course it's not because These superstitions are not Objectively held beliefs…. not founded at all upon science but upon the unfounded and now thoroughly archaic dogmas of Materialist Naturalism.
Thus they are impervious to such discoveries.
All their claims to being empirical and scientific being absolute Bunk…. a great lie designed to fool the masses into believing that Theism is anti-science.
Well The Brain is infinitely more complex than any AI experiments which are going on… to get anywhere near their goal would take all the computing power in all the world!
And even then you still have the problem of drawing consciousness out of a stone!
No own would suggest that the Internet is a conscious entity even though it is connected to hundreds of millions of computers… yet that is exactly what the Materialist dogma believes about consciousness…
To the Monist materialist Free will must be illusory… and that is their answer to every reality which does not fit into their Naturalistic Paradigm.
Thus they are trapped in prison of their own device.
They are so naive as to claim that belief in anything which stands outside the reaches of science is superstition, when in reality to be so gullible as to believe all reality must fall within the scope of science is childish in the extreme… it's patent stupidity!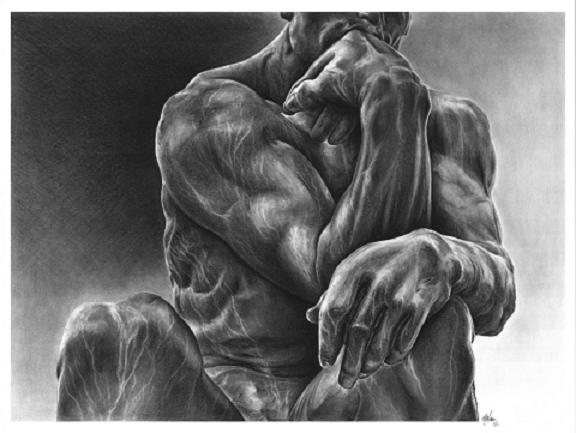 Thus the more I contemplate the ideas and beliefs on which atheism is founded the more I marvel at how silly it really is.
I know that really most people choose to be atheists because they absolutely hate the Idea that there might be a God who will one day judge them for how they lived their lives.
As A Bible believing Christian Science is my best friend!
It becomes easier to believe in God by the Day.
My explanatory power of my Dualistic Cosmology increases and is strengthened… The Gap of the Atheist is shrinking to an infinitesimal point.
The Fool hath said in his heart there is no God!
I wish I knew how to present these truths in a less confrontational manner.
I worry that instead of appreciating my honesty, many of my Atheist readers will harden their hearts… because they dont like being called Idiots.
The thing is that I sincerely seek to wake people up to the gigantic scam which has been perpetrated in the name of science and reason!
And that the most foolish thing to do is stubbornly maintain such a delusional belief system… out of sheer Vanity.
The Smartest thing to do is to abandon the lie and embrace the truth…. no matter how hard that is to do, no matter how your friends and family will react to your 'conversion'.
Yes the world system is designed to persecute anyone brave enough to step out of line.
Yet let me tell you that following the truth is the most rewarding thing you can ever do!
The Truth is that Life does have Meaning, and value, and purpose!
There is Hope!
morality is Real!
etc etc.
And the Greatest truth of them all is that Jesus Christ really is the Son of God, and that he has already provided the way to be saved and restored to fellowship with God our Father… and that Salvation is Free!
My testimony has been to set an example that Christianity is not a form of slavery… but liberation!
God does not want you to become a fake…
He wants you to be an honest and trusting person living under his grace.
Becoming a Christian is a walk with God in which you do transform… into a better and better *You*.
God created us all unique for his purposes.
He dose not want a bunch of card board cut-out Robots.
He wants you to reach your full potential and to 'shine as a light in the darkness'…
Click>>> The Gospel of God's Grace.
Tim Wikiriwhi
Protestant, 1611 King James Bible believer, Dispensationalist, Libertarian
Read More From Me…. Science goes Ga Ga! The Spirit Temple-Material Interface. The Human Brain.
Nyctophilia: Hiding in the Dark….
The Rusty Cage: Scientism…
Pasteur's Law, Creation Science vs Nose Bone Atheism.
Monism: Evolutionary Psychology and the Death of Morality, Reason and Freewill.
Poster child for Atheism…Hannibal Lecter.
Biomimicry… Plagiarizing God's designs.
The False Deity Called Evolution.
Planet of the Apes…whateva. 1Tim6vs20
Faith, Science, and Reason. The Pomposity of Atheism.
The Ludicrous Claims of Evolution! Why not ESP?
Russell's Teapot really refutes Atheism not Theism!
Atheism has no basis for Rights… or Morals.
Atheism. The Philosophy of Small Minds.