My outlook for Thursday was good but Thursday turned sour when I read the following report and watched a 3 News interview with Grant Hall of the legal highs industry lobby group the STAR Trust.
Today is a global day of action for groups around the world campaigning for drug law reform.
Really? It's the first I heard of "a global day of action for groups around the world campaigning for drug law reform." I belong to (at least) a couple of groups in New Zealand campaigning for DLR. I'm the Vice President of the Aotearoa Legalise Cannabis and a member (and former board member) of drug law reform umbrella group NORML. I've been a drug law reform activist for more than a decade. While it's entirely possible that I was told about it but was paying no attention, I don't recall ever hearing of a global day of DLR action on a Thursday. At the end of June. I spoke to a couple of other DLR activists and they hadn't heard of it either.
(The global day of action for groups around the world campaigning for drug law reform is, in fact, the first Saturday in May. In New Zealand, we celebrate J Day. In Nimbin, Australia they celebrate the Nimbin Mardi Grass. Elsewhere, the Global Marijuana March is held in cities around the world.)
In New Zealand, advocacy group the Star Trust has released research it says shows that the Psychoactive Substances Act was working, before synthetic high products were pulled from the shelves.
I'm not sure what Grant Hall means by "working". The Psychoactive Substances Act was supposed to ban all new psychoactive substances not already banned by the Misuse of Drugs Act, with the exception of products containing psychoactive substances that had been shown to pose only a low risk of harm after being submitted to a battery of scientific tests, which products would then be approved for regulated, legal sale. That was its stated intent. While all new psychoactive substances have now been banned, none has yet passed the scientific tests. The Ministry of Health, in charge of implementing the Act, has yet even to tell us what the scientific tests that NPS must pass actually are. I don't call that "working". I call that prohibition. (As for the fiasco that was the so-called "interim" period, during which untested, unsafe NPS were temporarily approved for sale, don't get me started.)
The trust's Grant Hall says they would like a "compassionate" approach to dealing with drug harm, instead of the current "punitive" regime.
What does a "compassionate" approach to legal highs retailers look like?
"All of the data during the interim period of the Psychoactive Substances Act… there were two things that came out of it that are really interesting," he said on Firstline this morning.

"There was a reduction in crime – we saw a 22.7 percent reduction in cannabis-related crime… quite a significant number."
There is no such thing as cannabis-related crime. Cannabis does not cause crime. So we saw a 22.7% reduction in what? A 22.7% reduction in cannabis use? A 22.7% reduction in arrests for cannabis "offences"? I say that the reason there's been a 22.7% reduction in "cannabis-related crime" (whatever that is) is because it's an election year.
Watching the actual interview, Grant Hall indicates that the reduction is in cannabis use. But people smoking less cannabis isn't a good thing, because what are they smoking instead? Less safe, less fun synthetic cannabinoid products manufactured by the industry for whom Grant Hall is spokesman.
He says only 14 people contacted the Ministry of Health about addiction problems with synthetic highs, out of 11,000 people using them a day.

"We would say that's a pretty good outcome."
I'd say that's a pretty good outcome, too. If only 14 people experienced addiction problems. But it wasn't only 14 people, it was hundreds of people who became seriously addicted to legal synthetic highs. The 14 people who contacted the Ministry of Health were just the tip of a very large iceberg that advocates of the PSA's interim period simply don't want to know about.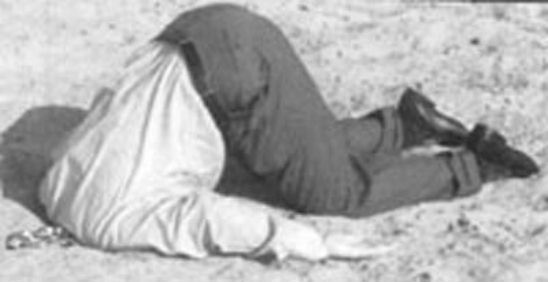 I've been blogging on the PSA for a couple of years now. Synthetic cannabis addicts would sooner comment on my blog posts than contact the Ministry of Health. I mean, why on earth would someone with an addiction problem even contemplate for a moment calling the Ministry of Health anyway?
Synthetic cannabis addicts are regularly in the headlines. Here's a chap who appeared in the MSM the day before Grant Hall's interview. Did he phone the Ministry of Health in between committing aggravated robberies, I wonder?
A "polite and well-mannered" South Auckland teen with an unblemished record committed two aggravated robberies in four days, driven by his synthetic cannabis addiction.
What the legal highs industry should have done is proactively investigate reports of addiction to their products. They should have front-footed it. But they don't want to know.
Someone else who doesn't want to know is Peter Dunne. He doesn't want to know about the miraculous and thoroughly well-documented healing properties of natural cannabis. Anecdotal reports are not hard science but they do stack up. Here's one that's hard to dismiss.
Christine said the cannabis oil had an immediate and dramatic impact. Ellen's seizures reduced from hundreds each day down to only a handful, allowing her to return to school for the first time in five years.

"She's gone from 120 hospital admissions in 2012 to just eight last year. It's quite amazing. She is still on some pharmaceuticals. We've found that combination with the cannabis oil has been hugely beneficial."
But Peter Dunne dismisses it.
"I have yet to see any evidence that cannabis in any form has contributed in any way to help children, or indeed anyone, recover from serious diseases," he said.
I know that Grant Hall is a veteran campaigner for medical cannabis. Good on him. I know that Grant Hall wouldn't dismiss any of the numerous reports of the benefits of medical cannabis as anecdotal. And yet he chooses to ignore the numerous reports of the addictive nature of synthetic cannabis.
In fact, the legal highs industry is well aware of the potentially addictive nature of some of their products. That's why Matt Bowden was up front. His Stargate products came with appropriate warnings, e.g.
Frequent or daily use is not recommended, users should be aware that development of dependence on this type of product has rarely been reported, and appropriate limitations on use may be required in some individuals.
A report I read about a year ago, of a Nelson man arrested for selling natural cannabis to get the money to feed his synthetic cannabis addiction, should have sounded the alarm with the legal highs industry. That's when the plot lost them.
Now Hall says people are turning back to hard drugs like P, and that synthetic highs were only banned because of the upcoming election.
Bullshit. We put people who are addicted to opiates on the methadone progamme, because methadone itself is an opiate and it substitutes for other opiates. Methamphetamine ("P") is a stimulant. Synthetic cannabinoids are not stimulants. If I wanted to find the energy to stay up partying all night or simply do the housework … P would be great … but the last thing I'd do is smoke some synthetic cannabis. It's not a stimulant and doesn't substitute for other stimulants. I'd get nothing done at all and then fall asleep.
Speed freaks were taking stimulants before, during and after synthetic cannabis.
[Hall] There was a reduction in crime. So we saw a 22.7% reduction in cannabis-related crime during the interim period, now that's quite a significant number.

[3 News] Was that inevitable? Because they're just going to synthetic highs.

[Hall] Yes, but isn't that a good thing? That's a good result, isn't it? So we've transitioned those people away from the black market into the white market where they are controlled …
Transitioning people away from safe, natural black market cannabis to unsafe, synthetic white market cannabis is harm reduction? Not in my book.
Check out what Grant Hall has to say about "congestion issues" and "restricted retail environments". Weasel words! They had congestion issues and a restricted retail environment in Colorado in early January, and nothing bad happened. (Except that the cannabis ran out, obviously.)
As for the claim that "synthetic highs were only banned because of the upcoming election." Actually, no. Synthetic highs were banned because a group of mothers whose teenage children had become addicted to synthetic cannabinoids or otherwise schizzed out kicked up one hell of a fuss. And then got on Campbell Live.
The reality is that journalists have got more power and influence around this issue than the scientists.
Grant Hall got that much right. It will be John Campbell who legalises cannabis in the end.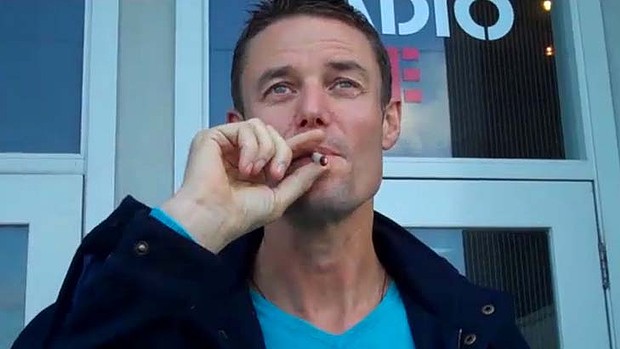 The demonisation of cannabis (and other drugs) started in earnest with prohibitionist propaganda campaigns like Reefer Madness in the '30s. I'd say we reached peak demonisation in the '70s. 1970 was when Keith Stroup, funded by a $5,000 grant from the Playboy Foundation, founded the National Organisation for the Reform of Marijuana Laws (NORML) in the U.S. That's when drug law reformers started in earnest to undo the decades of prohibitionist propaganda damage. It's taken 40 years of hard slog to counter all the prohibitionist lies and misrepresentations about cannabis.
I'm work shy. So it irks me when anyone, be they prohibitionists or non-prohibitionists, tells lies about and misrepresents the harms (whether by exaggerating or downplaying) of any drug. How are we ever going to have sane, evidence-based drug policy when those making and influencing the policies refuse to face up to the facts? I'm work shy but I'd still much rather spend my time getting the word out to the masses than spending it patiently pointing out to my fellow DLR activists that they're doing it all wrong.
I'd like to see Grant Hall quit the STAR Trust and return to his roots. I reckon he'd make a great spokesman for GreenCross New Zealand. They could use a level head.