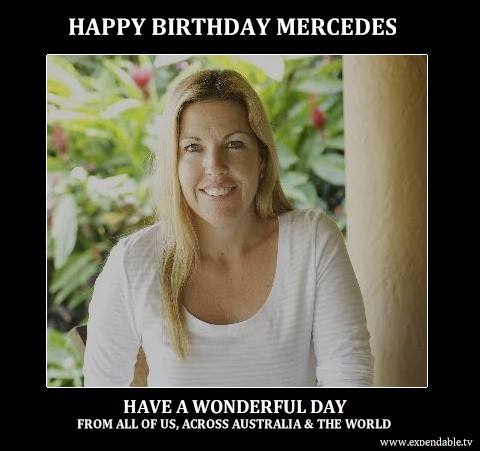 You exemplify everything which is good about Family, and a Libertarian commitment to justice.
Fighting for your beloved sister caught in the Jaws of an Evil system, you risked everything for her sake.
Happy Birthday Mercedes…. from Eternal Vigilance.
We salute you!
Tim Wikiriwhi.
Christian Libertarian.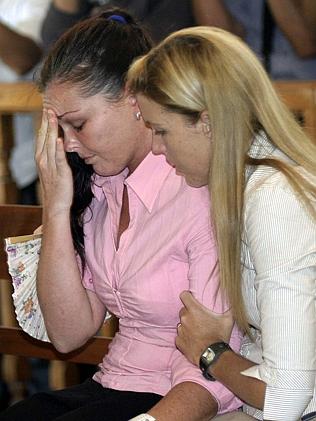 From the Facebook page People for Schapelle Corby
Tuesday (7th October) is Mercedes Corby's birthday. Please join us in wishing her a truly wonderful and stress-free day.
When Schapelle was wrongly arrested in 2004, a nightmare began for Mercedes too. She stayed in Bali to be with her sister, and brought up her young family there. She helped to sustain Schapelle through the most harrowing and horrendous experiences.
She took up the cause with everything she had. Knowing her sister was completely innocent, she did everything in her power to free her from the chains of corruption.
She confronted politicians, she faced down the AFP, and she fought through the courts in Australia, where even her sister's book royalties had been stolen by the government. She followed every lead, and sought help everywhere possible.
She explored every avenue in Indonesia, applying for clemency for Schapelle, and eventually, getting the parole through. She campaigned endlessly, and she told the truth to anyone who would listen.
In doing so, she became a threat to many interests and many corrupt individuals. So she was abused, maligned, and vilified by the most repugnant media on the planet. She became a target for sewer journalists, and malicious cowardly predators. She was even brutally beaten on the street.
One day, her own story will be told, and like Schapelle's, it will shake the world.
Today, she remains by her sister's side. And again, like Schapelle, her human rights continue to be openly breached, as she is illegally gagged. Her own government support this, and the media applaud it. But still she remains strong.
She is one in a million
Happy birthday Mercedes!