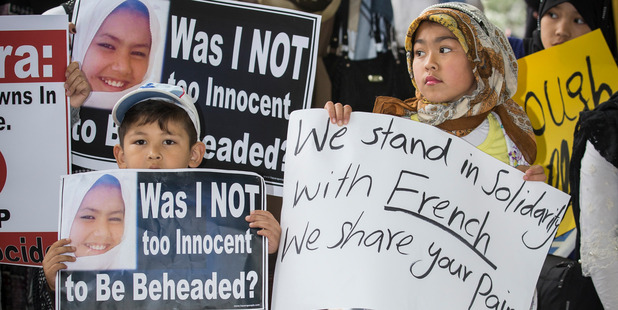 "About 100 people from the Muslim community have gathered in downtown Auckland to protest against terrorist group Isis.
Both young and old are currently at the Aotea Square calling on world leaders to unite against the group, which in the last day has claimed responsibility of the deadly attacks in Paris, which killed up to 120 people and injuring many others.
Several people – including children – are holding signs.
A little girl holds one which reads: "We stand in solidarity with French – we share your pain."
Another calls on the Afghanistan Government to take more action "before it's too late."
While another says: "We condemn the killings of innocent people in Afghanistan."
One woman told the group Isis had again struck its deadly hand on the people of France.
But many other people around the world – including in Afghanistan – had lost their lives to terrorist actions."
Read more >>>Here<<<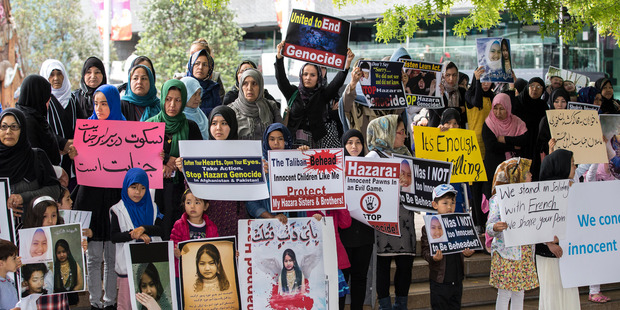 A group of Hazara people from Afghanistan, protest in Aotea Square Auckland after a young family including a mother and daughter were beheaded during an attack in Afghanistan. Photo / Greg Bowker
These 'Moderate' protests coincide with others all around the globe…. Read about them >>>> Not In My Name! Muslims Condemn Isis Terror.<<< These civilised Muslims put paid to the accusations of the Far right that 'All Muslims are terrorists'... The Far Right work to strengthen Isis and Hate. They forget that ISIS kills more Muslims than any one else. I salute these brave Muslims who step forward and speak out against the atrocities.... for peace. Tim Wikiriwhi. Christian Libertarian.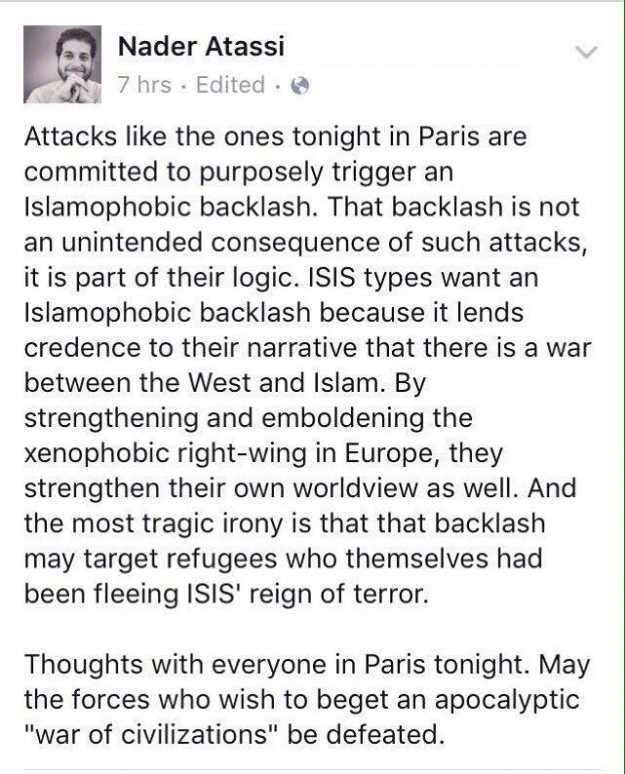 Read more from Tim >>> What can we do? Socialism's Tungsten shell, and the refugee crisis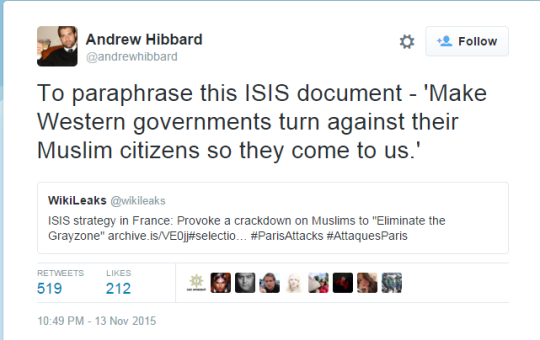 The Efficacy of Terrorism.