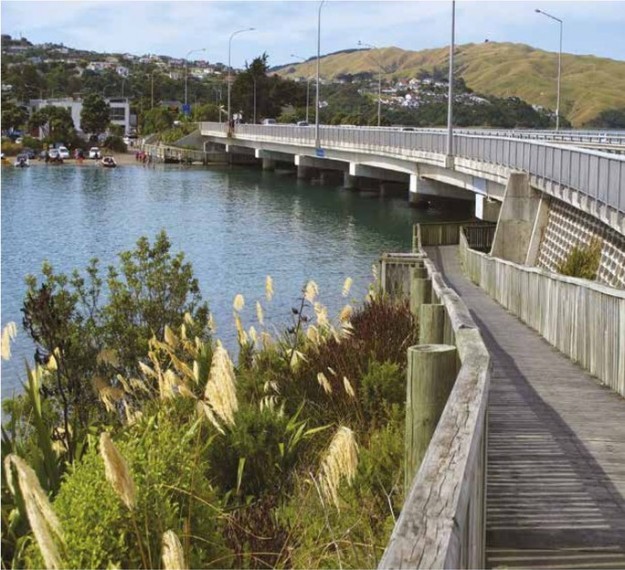 I get a couple of local rags, the weekly Kapi-Mana News and the monthly Whitby Newsbrief. Yesterday they both arrived together.
The Kapi-Mana News told me that some 20,000 motorists per year are legally obliged to pay a road toll for driving on Whitford Brown Avenue.
The Whitby Newsbrief told me that NZTA has a "commitment to the local community" that they will "demolish the existing Paremata Bridge and remove the clearways through Mana in conjunction with the opening of Transmission Gully motorway, and following appropriate public process," according to a Paremata Residents Association Inc. report.
Without government, who will demolish the road bridges?!
This is crazy stuff. Notwithstanding that NZTA isn't actually committed to the bridge demolition, it's only committed to considering it as a serious option! Read the full Whitby Newsbrief article here.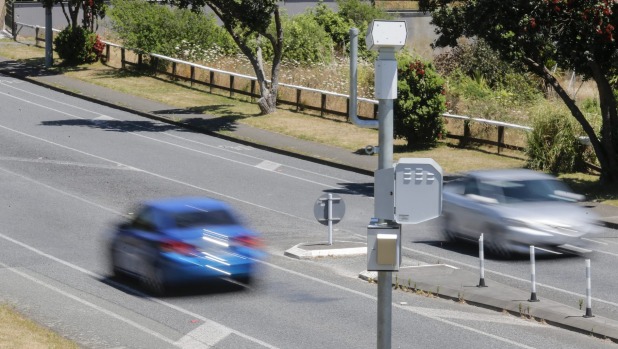 Now let's cut to the chase. What really needs to be demolished immediately is the speed camera installation on Whitford Brown Avenue.
Whitford Brown speed camera NZ's busiest

The Whitford Brown Ave speed camera is the country's busiest, having clocked up more than $1 million in fines in nine months last year.

Figures released by New Zealand Police show that in the first nine months of 2015, 15,273 infringement notices were given to motorists caught travelling faster than 54kmh. That put $1,139,490 into the Government coffers.

The second most lucrative camera in New Zealand was the one in Ngaruanga Gorge. It collected $1,070,000 from 14,200 notices.

After complaints from residents, Kapi-Mana News last February asked police for the number of fines resulting from the Whitford Brown camera, and the highest speed clocked along the road, but we were refused that information.

We were told that "due to a technical recording error, [police] could not provide information relating to specific cameras".

Also, releasing data on speeds risked "glorifying such behaviour and could promote copycat behaviour… thereby creating a public safety risk", even though incidents of speeding was regularly in the media".

The police have now chosen to release the information.
I.e., the police lied initially about being unable to provide the information. But I digress.
I'm a safer than average driver. (I collect 1 speeding ticket per 7 years on the road on average.)
I seldom drive Whitford Brown Avenue but I've been pinged once. Whereas, I often drive the Ngauranga Gorge and I've never been pinged once.
YMMV but, arguably, the speed camera in the gorge has less to do with extorting revenue from the citizenry and more to do with road safety. Whereas, arguably, the speed camera on Whitford Brown Avenue has next to nothing to do with road safety and everything to do with replenishing the troughers' coffers by means of an arbitrary road tax.
The speed camera on Whitford Brown Avenue must go.
I fantasise about how to wreck the wretched thing as a service to the community.
A hacksaw at the base would surely fell it, but I might be seen sawing and also I'd risk electrocution.
Some explosives wrapped around the base and detonated remotely would see it go out with a bang, but I'd risk the loss of life and limb if I were to dabble in recipes from the Anarchist Cookbook.
A large truck would come off best in any collision with the installation, even at the legal speed limit of 50 kph. If stolen (from the government), it could be abandoned for a quick getaway. So this would be my preferred option.
Lord, lead me not into temptation, but deliver me from evil!
(See also Bridge jumping fun.)