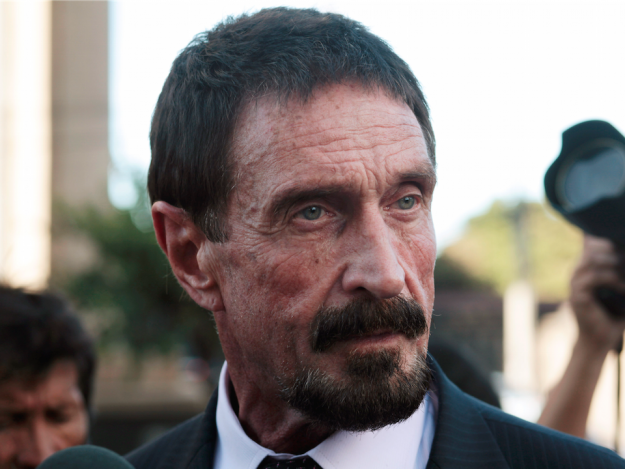 John McAfee is one of three potential Libertarian Party presidential candidates. I think he wins the first nationally televised debate hands down.
https://www.youtube.com/watch?v=Iib0nyobUQM
Here's the start of an op-ed piece he wrote in which he tells it like it is.
This article may disturb some people. For that I apologize in advance, but I feel compelled, at this point, to step outside the narrow path of acceptability. I am moved to bare my heart and confess my thoughts.

I am writing this to the disaffected, the disenfranchised, the angry and frustrated. I am speaking to the heart of Americans who feel alienated from the government that we ourselves created.

I'm speaking to those of you who may have left the comfort of your home on a dark night and wandered down lonely streets, or those who have glimpsed, in the people closest to you, the depth and mysteries within that person, and felt an exquisite communion – even for a moment.

I'm speaking to the people who have questioned, and irrespective of the cost, have sought answers, or to those who have traveled extensively and seen and experienced ways of living which seem alien to our culture.

And I'm speaking to those of you who have viewed themselves in the mirror of your own existence, and experienced a profound epiphany of self revelation – or who at least looked with the hope of finding one.

I will tell you who I am – without polish or apologies – without pride or shame, and I will tell you why, after 70 years of inhabiting this planet, I am speaking out.

Everything of value in life I have learned from experience. I am not a great student or a great reader. I was thirty years old before I read my first book, cover to cover. It was Darwin's "Origin of Species". I was dealing drugs in Mexico at the time and it was the only English language book I could get my hands on.

I was arrested in Mexico …
You can read the rest of the article at Business Insider.
I endorse John McAfee as the Libertine Libertarian Party presidential nominee and the next POTUS. How could I not? 🙂