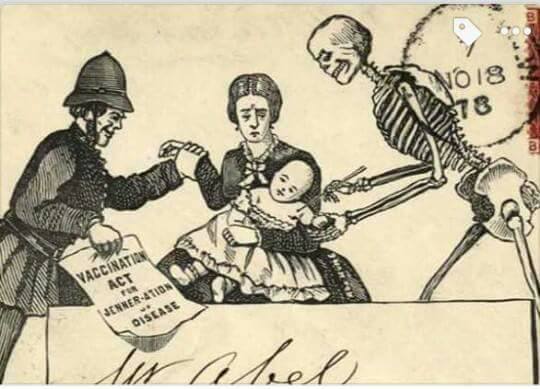 This post does not seek to belittle, or blame Christine and Karl Laulu, but to take their tragic experiences and use them for education… hopefully to help people grasp the issues at stake… not only the very real risks involved in vaccination of babies, but also of what happens when we put too much faith in 'Authorities' whether they be Official… or seemingly unbiased academics.
These Samoan Parents Lost a child to vaccination… had another child… and lost that one too… to vaccination!
An article on their sad experiences is here… Karl and Christine Laulu continue to grieve for two babies lost after vaccinations in Samoa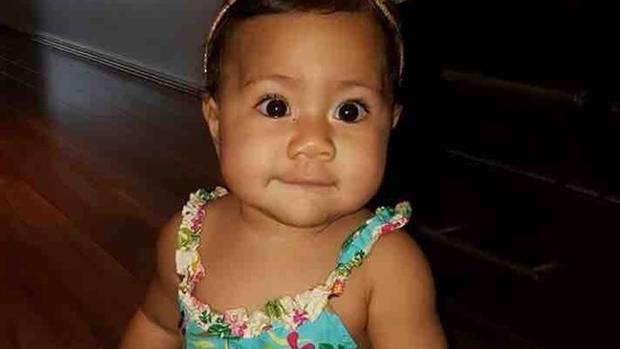 Alana-Rae Laulu
Experts now suspect the family has a rare genetic condition… Read Rare condition suspected in children who died after MMR vaccinations
This article also admits other children died minutes after vaccinations for Measels Mumps and Rubella.
We are subject to heavy indoctrination and pressure to trust the establishment, to the degree that Parents who choose not to vaccinate are accused of being 'antiscience' … Schools raving on that abstainers are dangerously incompetent as parents… and endangering other children… who have assumingly had their vaccinations (Figure out the logic on that one!), etc, etc.
Socialists are trying to pass legislation to make vaccinations compulsory resulting in the removal of parental rights and ownership of our children by the state… and this is nothing new. It is how socialism has always opperated… by force… by an all powerful state and ever diminishing personal rights and responsibilities.
Vaccination has become an industry about profit more than medicine..
I will highlight two facts in particular with respect to this case.
Here we see the folly of the 'one size fits all' approach to health and medicine.
From these tragic cases of the Laulu children we see that *There can be individual factors* that make something that is safe and effective for most… ineffective and even Fatal for others… and we could spend all day enunciating examples of this fact… and that small minds operate on a single simplistic cognitive level… and to follow on from this and record the fact that this family case is an example that vindicates the reality that the Anti-Vaxx crowd *are not without plenty of evidence* that Vaccines can and do destroy lives! and that this is a very real risk factor Parents must consider when deciding whether or not to vaccinate their Kids.
The Truth is *Even the vested interests in the establishment knows this risk is real*, and that there are thousands of cases of adverse reactions and deaths from their Quackery… yet they are hell bent on downplaying this reality and deceiving people like the Laulu's into subjecting their children to the System.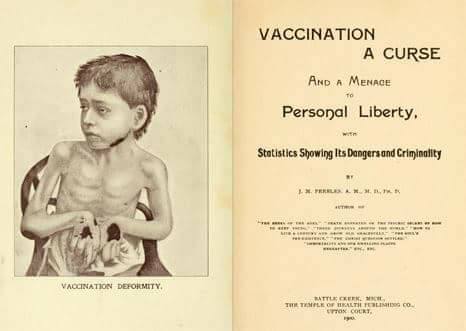 After their first child Jamie ray died after his vaccination , No Doubt these poor parents had second thoughts about subjecting their next child yet we can be sure they were 'Persuaded' by the establishment that their second child would be fine…. Their trust would again blow up in their face when their Daughter Alana-Rae died two years later!
Their mistake was to trust the sloped opinions of Orthodoxy and suffer the cost *twice*!
And this stuff is going on every day around the globe with 'Health experts' simply writing off these Deaths, and severe side effects as 'Collateral damage in the 'war against disease'.
That there is any need to vaccinate against Measels and mumps is extremely questionable given that historically parents would deliberately expose their children to these diseases… to get them over and done with… building up immunity *naturally* without any need for Pharmaceutical company merchandise.
We can easily see that our population… via subversion of the education system has been indoctrinated into believing Vaccination for Measles and mumps is a Must… and that this is propaganda motivated by profit cloaked as 'Contentious parenting'… and that Socialists take this subject as an opportunity to accrue more power to the state… using the state education system to indoctrinate the masses.
As an informed Libertarian parent over the past 8 years my wife and I have had to make a decision about vaccinating my son… and though my wife's had a female cousin that suffered a catastrophic reaction to the Rubella vaccination some 3 decades ago… leaving her mentally handicapped, wheelchair bound, and dead before 30… we still went ahead with his courses, so any accusation that I am a staunch 'Anti-vaxx' nutbar is proven false… yet I do not blame any parents who decide they dont want to subject their beloved young children to the quacks.
Like any 'industry'… Orthodox medicine is a vested interest that seeks to skew the public dialogue in its favour.
It has a vested interest to try and crush any competition which takes the form of 'alternative treatments', etc… and belittle any criticism against itself.
When the government acts in favour of large pharmaceutical companies against alternative private health practitioners This is fascism.
We should be 'free to choose'… yet always taking care to make informed decisions…. There is no escaping this personal responsibility… to simply trust the 'experts' without investigation is extremely risky… yet Governments want you to abdicate your rights and responsibility for your own health.
Politicians are constantly campaigning on the idea that its the governments Job to Nanny us all like children when it comes to our health, and that is their excuse for heavy taxes on Smokes, booze, and why they want to add taxes to sugar and fats.
I hope all my readers are today well aware about how wrong Orthodoxy has been about animal Fats!
Read more: Diet and Fat: A Severe Case of Mistaken Consensus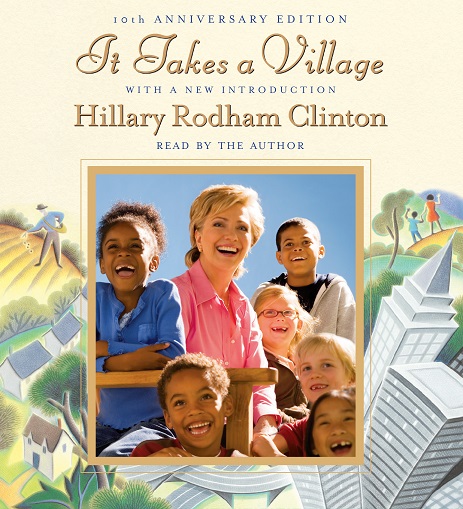 The Socialists attempting to make immunisation compulsory is a Global problem… an agenda that takes away parental rights and gives ownership of your children to the state
"It takes a Village" say Hillary Clinton!
She says raising Children is primarily the States Job and that Parents are merely 'second tier' caregivers….
This is about absolute power and control over future generations!
I have many friends and family who work within the medical establishment and I do not seek to belittle the great work that they do… yet still in private conversations they will admit to me how much guesswork and shoddy practices go on… how State Budgets put pressure on staff and that mistakes can happen.
Few people understand that Deaths from medical misadventure in New Zealand are more prolific that deaths from Car accidents… even though most of us will know people who have suffered and died because of poor care within the system.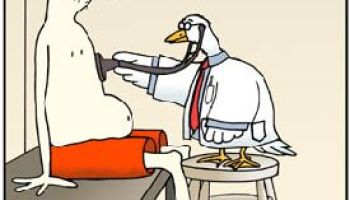 As a Libertarian I believe the state should not be involved in the health industry and that this in itself is the greatest single cause of out 'suffer and die while you wait' status quo and that full privatization of health (with the requisite reduction in taxes) would be a gigantic step forward… not only in efficiency… but also in putting the power and responsibility for our own health back into our own hands… breaking our dependency on Nanny State.
So while smokers would get huge Tax reductions… they would have to do the math on their health insurance… same with the Obese… etc etc… ie there would be natural intensives to abandon vise and live healthier lives.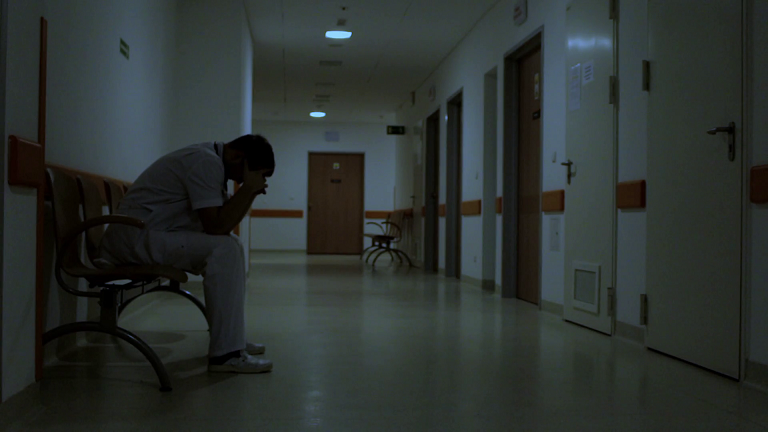 There is a great delusion about the benefits of state health.
Doctors and hospitals were not invented by governments but were 'appropriated' by them.
And the level of care in the public health system is extremely low compared to Private hospitals,etc.
Walking the Grey halls of your average State hospital feels like you are transported to Soviet Russia!
Staff complain about wages.
The whole idea of being involved in health or education as being a vocation rather than a money making career has absolutely evaporated under socialism.
To many doctors and Nurses we patients are just like broken down cars to mechanics… how they make Bank… the humanity is slipping away.
I have my own facebook page Self Help. Alternative Treatments and Health the idea being to put people back in control of their own health issues.
Please like… and contribute.
I am very liberal with what I post there… my job is not so much to endorse suggested alternative veiws and treatments as it is to provide a forum where people can find things to make up their own minds and discuss.
Tim Wikiriwhi
Libertarian independent.