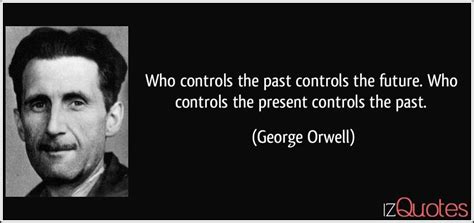 Never truer words have been spoken. The future of our children depends upon our generation defeating the evil lies of those who would distort the history of our nation for their own corrupt ends.
To be edited…
Why am I bothering to write a commentary on the Historical writings of James Cowan?
I have loved reading and the subject of history from my fifth birthday when my grandparents bought me a big fat illustrated history of the world.
Primarily I have a passion for history.. for its own sake…to educate myself.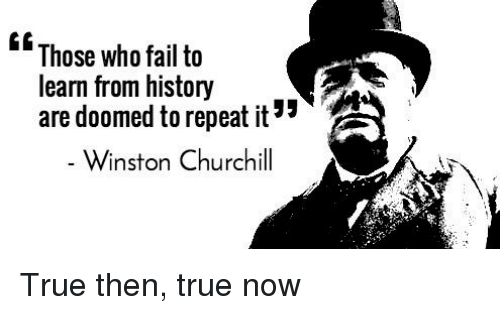 Having grown up it was inevitable that I should loose my childhood innocence… my eyes have been opened to the world of political intrigues. The lust for unearned wealth and to gain unjust Power are a re-occurrent theme throughout human history… ubiquitous to all times, places… and races.
There are no noble savages.
And yet… amazingly enough… there is a delicate… faltering… thread of progress that has raised many modern people out of squalor and misery and given them standards of living barely dreamt about in past ages.
The defense of the values and ideals which underpin Human betterment are a sacred duty to those of us who have seen the light.
We must be eternally vigilant and on guard for the forces of darkness… certain lobby groups… and self interested parties …. motivated by envy and greed are ceaseless in their conspiracies to destroy… for rapine… and plunder… and to accrue political power.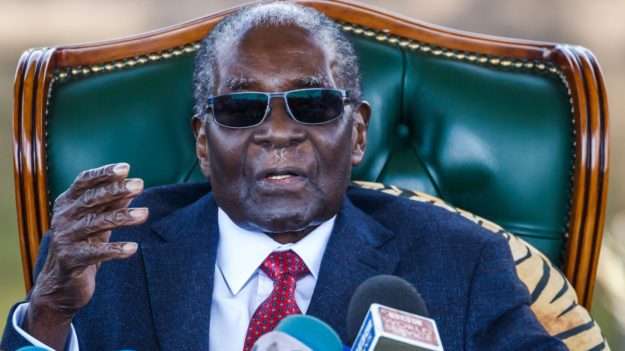 History declares evil has no Racial preference. Marxist Rebel and Former President of Zimbabwe Robert Mugabe became one of the most brutal and wealthiest men on Earth while his country writhed in despair. He came to power and was supposed to be the savior of Black Zimbabweans from 'White Supremacy'.
All he brought was greater misery… and greater racism.
It must be noted that in no way has New Zealand ever resembled Rhodesia… and yet that is how the Far left racist radicals have sort to portray the colonisation of New Zealand.
In their use of Marxist ideology… they are one and the same as Mugabe.
They seek to destroy western civilisation and accrue power for themselves.
And they seek to deceive the Fools by appearing to champion noble causes and ideals…
History proper exposes their lies and methods.
Understand this.
**********
Applying this to what is currently afoot here in New Zealand the far left Radicals seek to distort history by asserting that Maori did not cede sovereignty via the treaty of Waitangi, and accuse British colonials as invading these islands with the express purpose of annihilating the 'indigenous' [sic] population, and to divest them of their land. This is their asserted 'grievance' that asserts the British Crown and subsequent colonial government did not honour the terms of the Treaty of Waitangi… and that these transgressions that are said to have occurred over 150 years ago… need to be recompensed today.
What they seek to establish and perpetuate is a racially divided nation.
It must be asked… given the treaty grievance industry funnels billions of taxpayer dollars into tribal interests… and grants them undemocratic powers… Whom is really trying to rob and subjugate whom?
If you have a caring heart… I ask have you ever been deceived by professional beggars?
Chumps are born every day. Shysters know this.
******
Lets look at what the history books say and evaluate their authenticity.
How did the historian James Cowan view the collonisation of New Zealand?
This commentary series on James Cowan's two volumes 'The New Zealand Wars' is part of my ongoing investigations into New Zealand history with regards to old world Maori culture, European colonisation, and modern day far left radical ideology and politics which have been progressively rammed down the throats of New Zealanders over the past 50 years.
It is my contention that these modern political doctrines are grotesque fabrications, perpetrating frauds and extortions, and wreaking havoc and social unrest in our once blessed nation.
They rely on ignorance and the falsification of history.
In these ambitions they display the common base traits of the dark side of humanity.
I realise these are heavy assertions.
Can I vindicate my positions?
I believe I can, because my historical perspective about the colonisation of New Zealand was the conservative position not too many decades ago… not radical by any means… before the subversive Marxist doctrines took hold.
These doctrines were not drawn from concrete facts but specifically formulated to cause strife and unrest.
To divide and conquer.
And they have to a large extent been successful in their subversion.
Though still the greater percentage of New Zealanders find their claims incredulous… none the less in academia and Political circles their lies have become 'Officially sanctioned'.
I am seeking to confront these charlatans head on… with the facts!
The great lie they are peddling is to deceive the nation that it is my Anti-Grievance and Anti-Separatist leanings that ought to be seen as radical and misguided.
They would have you believe that my striving for Constitutional Racal equality before the law… is somehow… racist!
Contemplate that.
*******
What is the historical truth about the European colonisation of New Zealand?
This post is my introduction to this study of Cowan's important publications.
At the time of writing this I am currently only about 20% of the way through reading volume 1.
By the end of writing my commentary, I hope to have given many proofs taken from Cowan, that affirm the correctness of my personal position which is a forthright repudiation of Modern Treaty grievance and Apartheid and the lies they are founded upon.
Will Cowan's account vindicate my perspective?
Even if they do… do his opinions have any weight?
Why should we trust him?
In studying his accounts to what degree will my current views be further entrenched or be confronted with facts that demand contrition and correction on my part?
It is always a good thing to stand corrected… it is a positive good, and yet the corrupt detest facts that contradict their prejudices.
I will consciously resist the urge to overlook uncomfortable facts. Indeed these are opportunities to grow deeper understandings.
Having read about 10% (of both volumes) already he has presented me with many justifications… and challenges.
These will make for interesting commentary in future posts.
I am already learning much… and look forward to reading more.
********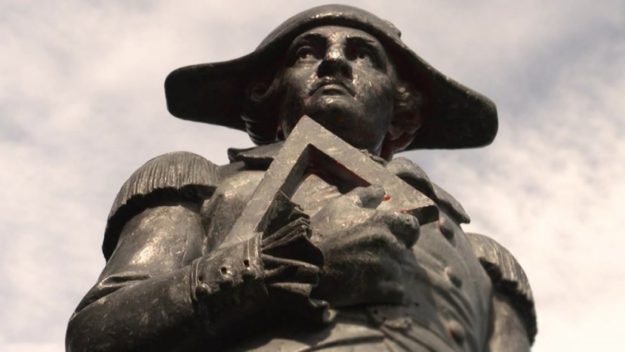 Capitan Cook.
Read a short biography of James Cowan here.
Quote:
" James Cowan (1870–1943) grew up on Waikato land confiscated from Māori. The family farm included part of the Ōrākau battlefield.
It was here that Rewi Maniapoto, when asked to surrender, had famously told the British that he would fight on 'forever and ever' ('Ka whawhai tonu mātou, Āke! Āke! Āke!'). Cowan's lifelong fascination with colonial history grew out of his childhood experiences.
During the first decades of the 20th century Cowan wrote more than 30 books and hundreds of articles on New Zealand history, Māori ethnography and travel. He read widely, and did much to shape the way New Zealanders viewed their past.
He is best known for the two-volume The New Zealand Wars: a history of the Maori campaigns and the pioneering period (1922–23). Until relatively recently this was the definitive account of the New Zealand Wars, and remains a classic. It is particularly notable for his use of both Māori and European oral sources. Cowan died in 1943."
We are concerning ourselves with his two volumes on the Rebellions.
The term 'Rebellions' is more accurate than the term 'Wars' as calling these wars does not correctly identify the type and nature of the disputes.
We can glean a lot about Cowan from that very concise statement.
He grew up in the decades following the Waikato war, and lived among Waikato Maori… at the heart of the Kingite struggle, and saw the defeated Rebels as heroic warriors.
From the first chapters this disposition is evident in his writing yet he adds some balance by noting the heroism of such men as Governor Grey.
He is generous with his approbations on both sides of the disputes.
So far so good!
With respect to Rewi Mainiapoto, I hope to write a post on him in due course when Cowan deals with the Kingites. The romanticism of our day grossly distorts the true nature of the conflicts by excessive lionisation of the murderous savage rebels, and villainising the heroic colonials who valiantly thwarted the Rebels genocidal ambitions. In the end Rewi Maniapoto would recant his part in taking up arms… having despised the council of a Chiefly ally who predicted the sorry outcome that would befall the rebels.
The slant that Romanticises those who advocated for violence, can be seen in the Maniapoto quotation above.
From my own studies it is rare indeed to encounter any writer from the beginning who did not to some degree evidence this embellished perspective.
The tendency almost universally favors the Rebels… which is the very opposite of what modern revisionists claim… ie they insist that history has been unfair to them, and that Maori have been the victim of 150+ years of systematic 'White supremacist' indoctrination.
This is utterly false.
The truth is Pakeha like Cowan grew up with Maori friends and neigbours and did not harbour Racist ideals, or look down upon them… this is evident in the contemporary records… and was evident in the very nature of New Zealand society until the Far Left Racist radical separatists started their toxic political campaign in the early 1970s.
Getting back to Cowan's accounts of the conflicts…
Myself… as a person who has read a decent amount of classic War histories such as Herodotus's account of Leonidas and the 300 at Thermopile , The works of Xenophon, Josephus, and much more I affirm Cowan's writing style as being on a par with these…. first rate and on this basis alone we can appreciate why he is held in high regard.
It is the type of writing style that propagates a love of history in youth and adults alike.
Cowan has been a chief inspiration for many New Zealand historians ever since.
It helps that New Zealand's birth is part of an heroic and contentious age.
It was a time when Men were really 'Great'.
Cowan states that our history is as rich in character and exploits as the histories of many other Western nations and his writing style and attention to details vindicates this claim.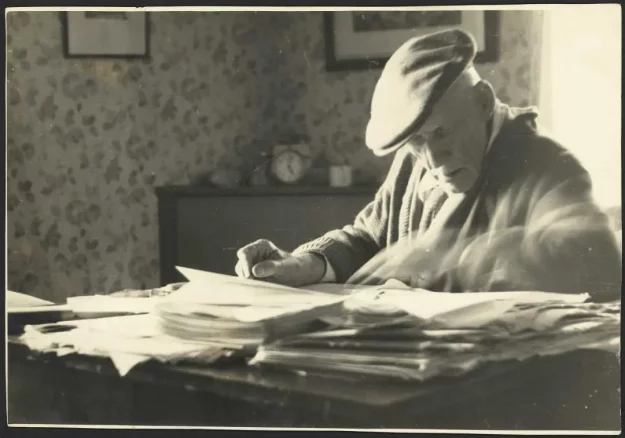 Photograph of James Cowan at his desk writing. Photographed by an unknown photographer in September 1940. Ref: PACOLL-5877-5
*******
James Cowan is considered by many the foremost historian on the series of Maori Rebellions that occurred in the decades following the Treaty of Waitangi in which British Sovereignty was established.
I want to examine his work and see if such pre-eminence granted him in this subject is well founded, or not?
I am chiefly concerned about objective truth… not writing style.
How much authority and truthfulness ought to be justly ascribed to his writings?
This is not simply a matter of 'taste'… if he agrees with me he is 'right'… if he disagrees with me… he is 'wrong'.
There is too much at stake to leave history in a fog of ambiguity… and simply a matter of subjective opinion.
If you love history proper what matters is *Truth*.
What matters is doing justice to history.
We need to evaluate Cowan's objectivity and power to reach legitimate conclusions.
We must distinguish what are recorded statements that were spoken by the people involved from mere speculations about their motives that really belong to the writer… not the subject.
This temper is essential if any hope of sifting the wheat from the chaff is to be achieved.
How ought we to consider his personal opinions, insights, and embellishments he uses to add colour to bare Objective facts, and by which we can perceive his leanings?
Does Cowan evidence gross 'Euro-centric propensities'? or any other skew that needs to be appreciated when evaluating his works?
How fairly does Cowan treat the character of the various actors he is writing about?
These are the sorts of questions that shall be at the forefront of my study.
I will also be looking to clarify the root causes of the Rebellions.
According to Cowan… what were in his view the main chief causes for the various outbreaks of hostilities?
These rebellions were in breach of the Treaty and a challenge to British Sovereignty.
Cowan speaks of this fundamental point from the beginning… eg Regarding Hekes Rebellion at Russell …Chapter 5 Titled 'The first British march inland' … Cowan states…
" On the 27th April an expedition totaling 470 officers and men under Lieut-Colonel Hulme, of the "Slains Castle," the "Velocity." and the schooner "Aurora," with the object of re-establishing the Queens Soverignty at Kororareka and carrying the war into the enemies country."…
The paramount importance of this fact stands in stark contrast to the patent falsehoods and denials of modern revisionists that Maori like Heke were in Rebellion to the sovereignty which had been ceded to the British Crown at Waitangi in 1840.
Instead they pedal the modern innovation of 'co governance' and 'Treaty partnership'.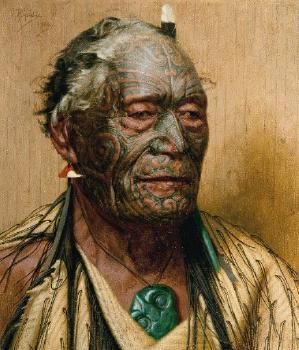 Chief Tamati Waka Nene.
I would never suggest that British governance of the day (nor any government anywhere) was not without it's flaws… yet from the facts of recorded history and logic we see it was 'Old world' Tribalistic Maori Like Heke who from self interest butted heads with the legitimate British authority.
Can anyone looking back be surprised that such disputes would arise simply by the nature of the situation???
Given all factors and conditions of the times these things were virtually inevitable!
There was no malicious intent on the part of the newly established British rule to provoke hostilities from Ngapuhi.
Violence was initiated by Heke… yet most of the Nagapuhi Chiefs supported the Governor… esp Tamati Waka Nene who fought against Heke on the side of the Colonial Governor.
The hypocrisy of the Modern Revisionist is that they play the victim… when in reality they themselves are distorting history for political advantage and financial gain and the expense of the rest of New Zealanders. Their Racism and Political Corruption is patent… and yet we are not allowed to say as much. Broadcasters, and Public figures get deplatformed when ever they dare to challenge the foundations of the new Race based power structure.
With the establishment of British rule via the Treaty upon a land in which Chiefs were used to governing their own affairs… we should not be surprised that discontent and suspicions arose… for that was the norm between Hapu… and Iwi, and to transition from that state of Anarchy to building *A Nation* whereby the Law prevails rather than the Taiaha would take time.. and big changes.
These changes were implicit in the establishment of British rule.
The anarchy of inter-Tribal warfare… esp now the Tribes all had muskets… could not be tolerated in a civil society… and it was expressly for the sake of ending the Bloody tribal wars that the Maori Chiefs invited the British crown to establish the rule of Law.
It had nothing to do with 'White racism' using their terrible 'technological advantages' to plan and execute a Holocaust upon the indigenous population… to exterminate them and take their lands.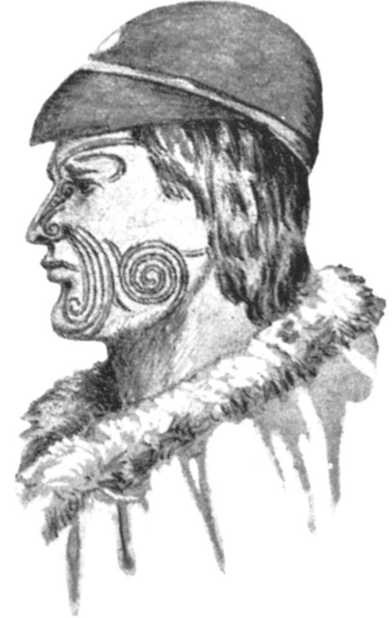 Hone (John) Heke.
Each major outbreak of rebellion was of course the result of some contentious issue… the first one mentioned in Cowan's works is the rebellion of Hone (John) Heke at Russell (Kororaeka) in 1845… the chief cause of which being newly establish heavy Customs duties being imposed on trade goods drove away traffic from the port.
The imposition of these customs duties (1841) was obviously an attempt by the Governor to defray costs of running the colony (established by Te Tiriti O Waitangi in 1840) from the British Crown.
It is an interesting lesion in economics that raising heavy taxes is very bad for trade and the prosperity of any economy.
Pre-treaty Russell was the key port in New Zealand. Ngapuhi Chiefs like Heke had been making a lot of money from the shipping and trade that visited the Bay of Islands in those times and had even levied their own 'Port dues' on every ship, and they also traded in prostitution, and ship's stores to whalers.
More on Heke will be forthcoming (next chapter of my commentary), it suffices for now to mention that after the Treaty and the establishment of other centers of settlement and industry around the country… out of reach of the Governors ability to enforce tariffs the post-treaty imposition of Customs duties in the Bay of Islands put trade into decline and this adversely affected Hone Heke's 'Business' and income.
Read about this in Chapter 3, pages 16,17.
Hence Heke was not happy about how things were unfolding after the treaty… and despite the fact that he had been partly civilized and educated at Henry Williams Mission Station, being still at heart a wild Cannibal Maori Warrior Chief, he chose to deal with this situation the 'traditional way' Maori Warrior Chiefs took care of 'problems'… by taking up arms.
The rebellions were power struggles… a coming to terms with the new order, yet contrary to the politically manufactured assertions of the Modern revisionist of our times, there was no overt nefarious plot by Pakeha… no overt bad faith or willful breaches of the Treaty involved on their part.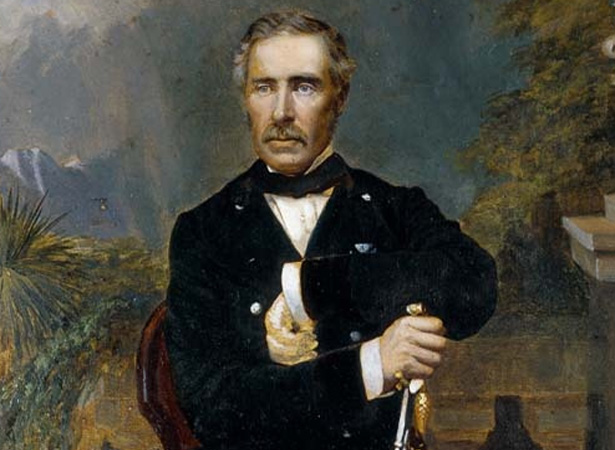 'Good' Governor Grey. Respected by all including the first 'Maori King' Potatau.
Mistakes were made and sometime the curcumstances were beyond control yet one of the spectacular facts about the Birth of New Zealand as a Nation was that it happened during the time of enlightenment ideals.
Slavery had been abolished in the British empire.
The Treaty recognised the rights of All New Zealanders as Equals… British Subjects… including Maori.
And New Zealand was fortunate to have the highest caliber Statemen like 'Good' Governor George Grey at the helm during its birth pangs.
Was there no greed?
Was there no weasel business dealings?
It would be stupefyingly silly to pretend that instances of chicanery did not occur culpability being on either side… for such is sadly human nature… and yet it is a bare face lie to assert that the Colonisation of New Zealand by Europeans was an invasion based upon deception… and that it involved systematic Racist oppression of Maori.
We should not be surprised that some chiefs took it upon themselves to rebel when things went in directions that did not satisfy their self interest.
Such rebellion is completely understandable given the weak state of the governing power of young colony, the short passage of time that had elapsed from the signing of the Treaty, and the nature of the Maori Tribal 'norms' that still prevailed. Were it not for the Good will of Chiefs like Waka Nene who chose to honour the Treaty and support the Colonial Powers against rebels like Heke… the colony in New Zealand would have been short lived indeed.
Cowan himself makes the point the ongoing settlements of the Pakeha post treaty existed by 'sufferance' given the numerical superiority of Maori in the early years.
This means the greater percentage of Maori themselves could see the many advantages the industrious British settlers brought to their shores.
"He who controls the past, controls the future" George Orwell.
Though these wars happened over 150 years ago Far Left Political Radical activists and politicians in recent decades have twisted history into a bludgeon with which to destroy Racial Harmony that had grown up in the years of peace and good will that grew out from peace between the races, an end to tribal anarchy, and the establishment of the rule of Law.
This suffices for the introduction of my commentary on Cowan's 2 volumes
As I have already stated… I will talk more about Heke's rebellion in my next post.
I have purposefully made a lot of bold claims in this introduction with the intent of vindicating myself in future posts.
Please challenge me in the comments…
The commentary I have made with respect to this early rebellion in this post serving to illustrate a common theme that would play out in other outbreaks of rebellion… and how the modern Far left Radicals distort the truth.
Tim Wikiriwhi.
More from Tim…
The Wanganui River and the incredulous incantations of the Neo-Tohungas…
Tim Wikiriwhi's Submission to the New Zealand Government's Constitutional Review. 2013
Mt Everest is for Wimps! Lets Conquer Apartheid Government in New Zealand! A strategy.
Universal Pride in Washington, Separatist Shame in Wellington.
The Light of the gospel reaches the utmost parts of the Earth. Bi-Centennial of Samuel Marsden's Christmas Message. Bay of Islands. 1814.
Looking Forward, not Backwards: Dynamic Culture vs Stagnation. Why British Colonisation was good for Maori.
Trojan Horse: The UN Separatist Declaration of Indigenous Rights.
My speech for the 1Law4all party 2014 AGM. Tim Wikiriwhi. 17 June. Hamilton
REPOST: NEW ZEALAND'S FIRST OFFICIAL DAY OF REMEMBRANCE OF THE WARS OF THE 1860S. THE HAUHAU REBELLION AND THE HEINOUS MURDER OF THE REVERAND C.S. VOLKNER.
A Submission In Opposition To The Electoral (Entrenchment Of Maori Seats) Amendment Bill