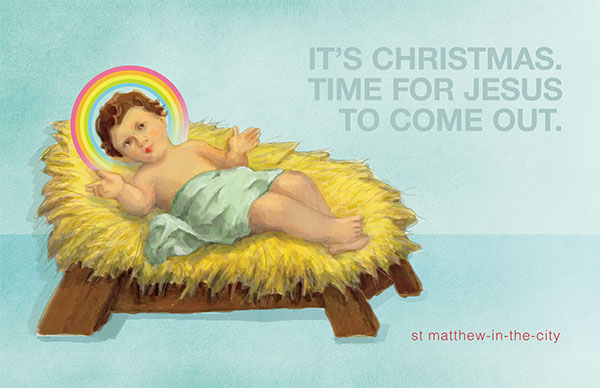 St. Matthew-in-the-City has been up to its usual tricks. The billboard pictured above appeared a week before Christmas last year and, as anticipated, a complaint was laid with the Advertising Standards Authority Society. But ASS deemed the billboard not offensive, said TVNZ today.
The complaint to the Advertising Standards Authority said the representation of Jesus was "akin to hate speech".

However, a decision released yesterday found the billboard's speculation about Jesus' sexual orientation did not breach advertising codes.

It was "prepared by a Christian church to promote debate within the Christian faith, as opposed to a deliberately offensive advertisement by an outside party for commercial gain, had been prepared with a due sense of social responsibility", the decision reads.
Is it within ASS's remit to deem the billboad in exceptionally poor taste? Because it is. That sort of thing should be reserved for this blog!
Here's an idea for St. Matthew-in-the-City's upcoming Easter billboard.

That'll promote debate within the Christian faith, for sure.