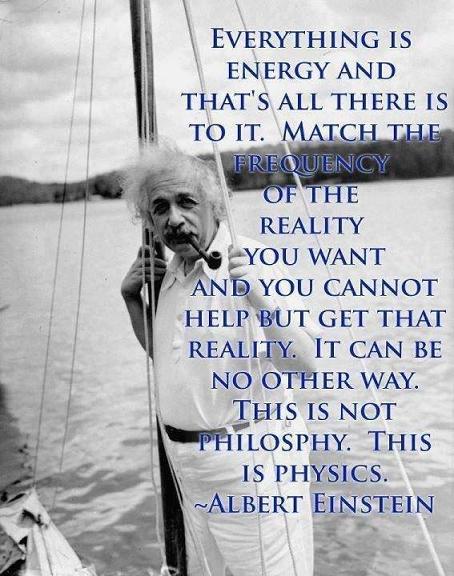 "Beware lest any man spoil you through philosophy and vain deceit, after the tradition of men, after the rudiments of the world, and not after Christ."
St Paul Colossians 2vs8.
*Everything* is energy you say Albert? Why should I believe that *I* am merely energy?
This is an unproven materialistic assumption… not a scientific fact.
Does anyone appreciate the truth of what I am saying?
Albert himself said something to the effect that "Blind submission to Authority is the enemy of truth".
Does anyone here have the courage to challange the authority of The great Albert Einstein?
It is because of the Prevalent acceptance of this sort of unscientific atheist fundamentalism in the Academic communities of the world that brings into question the existance of Free will and the human soul.
Because Modern infidelity and Rationalism has succeeded in portraying belief in supernaturalism/ spiritual reality as being a hallmark of scientific ignorance, many Christians have been duped into thinking this Materialistic world veiw is a scientific fact rather than an unproven atheist assumption.
These rationalist Christians also tend to follow their atheist brethern and also abandon the Classic Judeo-Christian Morality as being valid… and faith in the reliablity of the scriptures.
They have stepped away from being true theists and have become Deists.
Those Christians whom pride themselves as being the most 'Educated' and Ruggedly consistent rationalists will then go further…as a matter of course… and deny the existance of Eternal Damnation, because to their rationale, it would be grossly unfair to Damn someone to eternal torment if they had no freewill choice in the evils they committed or had no freewill in their decision to reject Christ.
I wonder how they can reconcile all this with their voluntarily accepted moral obligation to preach the gospel of God's grace in Christ to the lost?
Do they believe they have the freewill to actually bother?
Can they justify their own inaction as being materialistically determined and that therefore they are not morally responcible for not bothering to preach?
"O Timothy, keep that which is committed to thy trust, avoiding profane and vain babblings, and oppositions of science falsely so called:"
St Paul 1 Tim 6:20
Thus a little leven leveneth the whole lump.
The mind boggles at just how utterly corrosive the Materialist world veiw is.
How effective it is in absolutely destroying faith in the Bible, in particular the classic moraity of a Holy and judging God and Mankind as a fallen yet Free willed and morraly culpible beings.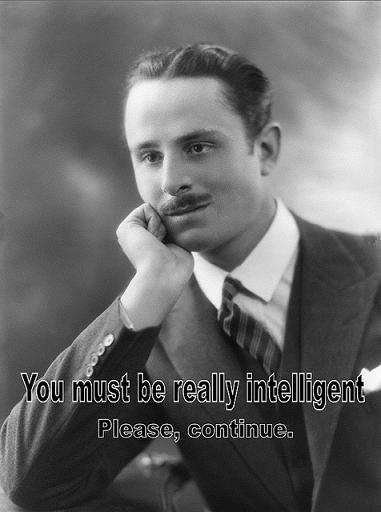 It is Sad yet interesting to witness the responce of Humanity to testimonies which dare to suggest that the Bible is the preserved word of God!
Such calls to true theistic faith are met with venimous cursings and accusations of maddness and folly… from all quarters!
The unadulterated arrogance of the skeptics!
They speak with the highest authority!
Human Rationalism!
Kneel Petty theist they command!
How dare you challenge the consensus of High academia?!
Humble thyself before the edifice of Modern scholarship ye unlearned fellow!
We will not yield to that ghastly Bible!
A harmony of outrage, and a choris of 'rational proofs' batter the Bible believer From both Atheists and so-called Christians alike.
The Bible believer finds himself alone.
The Rationalist Christians assure the atheists that these Bible believers are deluded fools… Throwbacks from a bygone age….not at all representative of the modern Christian position.
Mankind simply cannot bear the Idea that God's Pure revelation Exists.
They know that to admit such a thing places them and all their Rationalisms under condemnation… under Judgment.
They don't want to admit there is a light shining a path in the darkness!
They want to carry on the delusion that 'nobody knows'…nobody can tell me what I should do, what I should believe, how I should live, why I should change…etc.
And they certainly don't want to admit that the Great Moral light is that accursed and judgmental Bible!
To the Proud Sinner that is the most unacceptable proposition of all!
The Rationalist Christian doe's not even want to believe that!
It's too filled with things which they find repugnant… like Hell!
It is relatively easy to understand why the average sinner does not want to believe in moral culpability and a judgment day.
There is pleasure in sin.
The low road is an easier path to travel than the high steep path, and many Christians prefer to deny the reliability of the scriptures than having the burden of preaching an unpopular message to the lost.
What is truly sad to grasp is that these rationalists Christians have completely smoked themselves!
They have chosen to follow the delusions of the children of Darkness rather than the Light of the word of God.
Professing themselves to be wise they became fools.
I would like to point out that though there may be a cozy bit of kinship between atheists and Modern Rationalist 'educated' 'Christians' in their mutual hatred of 'Fanatical Bible believers', that in reality the Atheists are laughing at the so-called Rationalist Christians whom have abandoned faith in the scriptures, and share the atheist views that the Bible is unreliable.
Atheist laugh when Christians claim to also accept the theory of evolution instead of believing the book of Genesis.
They Laugh because they know they have won!
They have managed to get the Christians to abandon the Bible and instead accept atheist Materialism as the truth!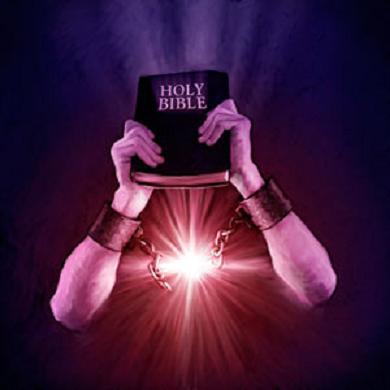 It is my solemn belief that is is impossible to convert the lost to faith in the truth of the gospel of Christ without preaching and teaching faith in the trustworthiness of the scriptures themselves in which the gospel is found.
News Flash Ye Christians!
Materialism is not a scientific fact!
Belief in the supernatural is not definitive of Ignorance!
Ye of Little Faith!
" O fools, and slow of heart to believe all that the prophets have spoken!"
Jesus Christ. Luke 24:25
Tim Wikiriwhi
Christian Libertarian
Dispensationalist.
King James Bible believer.
"For this cause also thank we God without ceasing, because, when ye received the word of God which ye heard of us, ye received it not as the word of men, but as it is in truth, the word of God, which effectually worketh also in you that believe."
St Paul 1 Thes2:13
"Study to shew thyself approved unto God, a workman that needeth not to be ashamed, rightly dividing the word of truth."
St Paul 2 Tim 2vs 15
"And that from a child thou hast known the holy scriptures, which are able to make thee wise unto salvation through faith which is in Christ Jesus."
St Paul 2 Tim 3:15
"Sanctify them through thy truth: thy word is truth."
Jesus Christ John17:17
"Heaven and earth shall pass away, but my words shall not pass away."
Jesus Christ Matt 24:35
"…So then faith cometh by hearing, and hearing by the word of God."
St Paul Rom 10:17
UPDATE: Did Albert Really say that?
Thanks to Eternal Vigilance commenter and Libertarian 'Terry' I have been made aware that there is a dispute as to whether this Meme has a genuine Einsten quote or whether it is an evil deception. It is a testament to the sickness of Humanity that unfortunately there are millions of unscrupulous liars out there whom manufacture Frauds either to push their own agendas or simply to cause chaos and destruction. I must Therefore warn readers that there is doubt as to this quotes reliability. I will leave the blogpost up because even if the quote is a fraud, my argument against Materialism still holds good, and it may be discovered that Albert did in fact say this. Thus the controversy! Check out this discussion here… http://www.physicsforums.com/showthread.php?t=583449
Keep Vigilant!
Update 2: Pondering further upon the problem about the verasity of this Meme raises a very interesting dilemma, very similar to the basic premise behind the Face book page 'Did Abraham Lincoln really exist?' https://www.facebook.com/alincolnism.
Ie that is is impossible to say with certainty that Einstein did not say this quotation…even if no reference to it can be found in the common places one looks (eg Google)
All that skeptics can claim is that *they cannot find sufficient evidence to convince them in their own minds that Einstein did say this.
The reality is that this could very well be a genuine quote from an obscure source… ie It may be a record of a conversation, or a lecture he gave which does not enjoy fame.
And this is a very common reality!
Not everything famous people say becomes common knowledge.
The majority of their sayings actually get quicky forgotten.
I find this dilemma very interesting because it also relates to arguments used by textual critics in their attacks against the trustworthyness of the King James bible because according to them it includes portions of scripture the authenticity of which they dispute.
What is of grave concern is that all valid and truthful historic records can be undermined via such devious rationalisms which only need to caste doubt to destroy faith… and what sort of Malevolent spirit loves to caste doubt against the truth?
The Thinking person must navigate this Dominion of Devils filled with snares and stumbling blocks deliberately engineered to keep people in the dark.