First Draft: I will work on this and develop it into a much smoother and informative piece.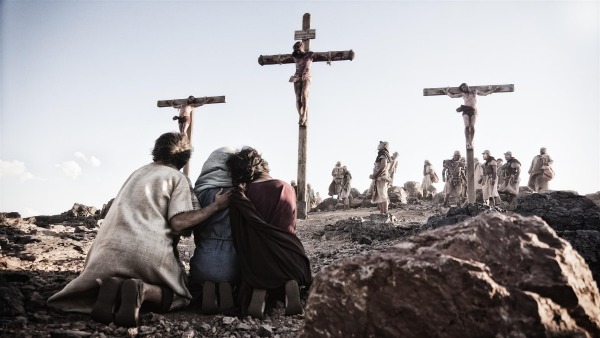 My Internet commentary and blogging have all been of very poor quality in recent months due to my sleep biorhythms being way out of whack… and I was thinking about how today… Good Friday being the traditional day that western Civilisation remembers the Crucifixion of Christ ought to be a Day that I release some Profound Blog post… given that Christs Crucifixion is supposed to hold such a high place in my personal convictions… yet the truth is I almost could not be bothered to write anything.
Thinking about this some more, I contemplate how much of this is due to my own lack of energy, how much of it has to do with simple apathy… etc… and one other factor came to mind that I think is worthy of making the topic for my 2016 Good Friday rant… because it must rank as the number 1 reason I struggle to find motivation to talk about one of the most important realities of all time…
It is the Hardness of Hearts… the coldness… the depth of Anti-Christ hatred that Christians face whenever they attempt to share their faith… and this hatred hurts the most when it comes from Family and friends… who simply dont want to know.
Having been on both sides of the fence I can sympathize with both camps.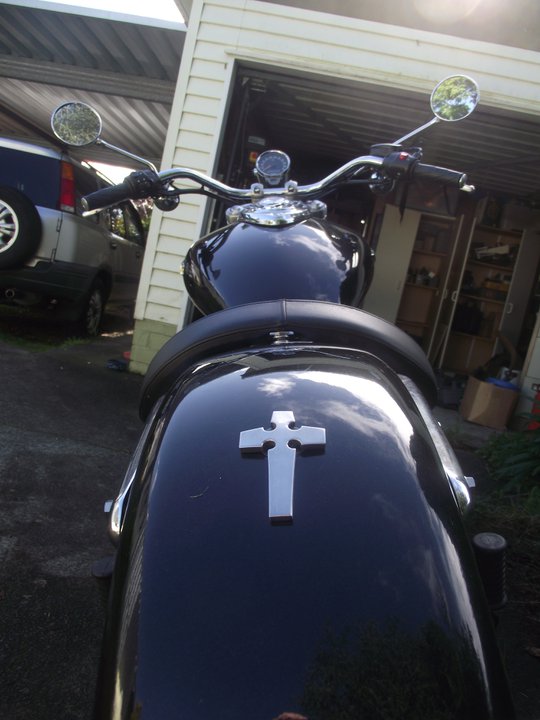 I understand this confrontation and why the animosity exists (predominantly on the infidel side) … yet also why Christians can be annoyingly persistent, and I believe it is very worth spending some time looking at it.
In the Post-christian Era there has arisen a very unhealthy custom that says Religion and Politics are forbidden subjects to discuss.
It is said that you can believe whatever you want… just keep your mouth shut about it… it is said that 'Christians' dont have the right 'to shove their beliefs down other peoples throats'… yet that same rule does not apply to atheism and the myth of evolution… the adherents of which assert they do have right to shove their atheism down everyone's throats 24/7… under the excuse and assertion that *these are not religious ideas* but true scientific facts… and as any enlightened person will tell you… Truth and Science must never be muzzled … and anyone who complains must be *anti-science*.
The Duplicity in all this *never occurs* to the Atheist Antichrist.
It certainly did not occur to me when I was a militant atheist.
Reason was *my Ally* I assured myself!
I saw no reason for *me* to listen… be patient… or moderate my responses.
I supposed Religion to be the very definition of Hocus Pocus!
So believe me when I say I empathize with you unbelievers… I know your thoughts…
It never occurs to these 'victims of religious persecution' … that involuntarily suffer the onslaught of preachers… that they themselves could possibly be the ones who are superstitious, or that their claims of enlightened objectivity and defense of Freedom and truth… may in realty be nothing of the sort… but instead extremely naive, bigoted, highly Subjective and poorly grounded assumptions… or that such an edifice of assumption could possibly harbor deeper psychological and Moral antagonism to what they imagine as the unbearable ramifications for anyone who would even consider seriously contemplating the plausibility of Christianity as being true.
They make sure that any such confrontations with religious types are kept to an absolute minimum… and if employing some rudeness is necessary to hint at what a waste of time any further conversation on these topics will be… well then… the end justifies the means.
The Christian seeking to share the gospel is up against psychological bents that Close minds tight, and hardens hearts to stone… a hell bet determination to *Never to contemplate life* through the Christian Lens.
Naturally most Infidels recoil at the very notion of self-imposing *any rules and regulations* upon their Libertine desires and selfish ambitions… their universe is morally Sterile.
Read: Nyctophilia: Hiding in the Dark….
about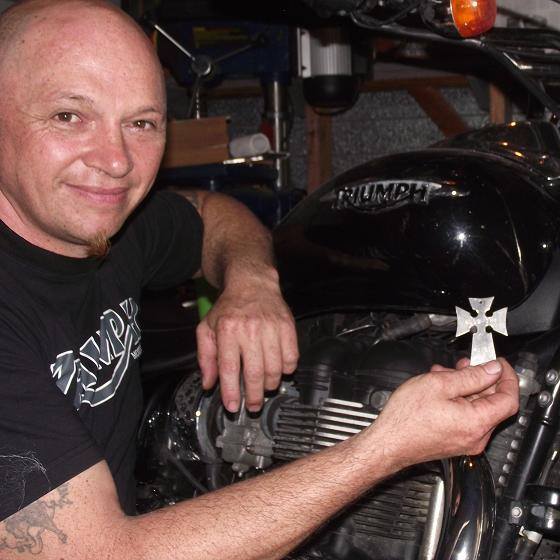 To such closed Minds the whole theistic Paradigm is completely Foreign… talking about religious concepts is like talking about an alien planet … speaking Klingon… about a completely make-believe dimension… a supernatural dimension.
They are sure that *in the real universe in which we live*… there are no spirits… Prayers dont work…. People cant rise from the dead…. and any talk of God/ Gods/ devils must be the invention of either deluded or devious Idol makers.
It never occurs to them that *Their materialist view of reality* is itself a completely manufactured religious belief and maintained by the very *closed mindedness* that they employ to shut down Christians… a determination never to seriously entertain any arguments Christians employ*… and so it is not necessary to properly analyse any criticism about any so-called scientific evidence for Atheistic Evolution… for it simply *has to be true*… the alternative is too fantastic… too unimaginably horrible to contemplate.
I will hazard to guess that the very length of this Blogpost … on this topic … will be too much to bear for most Atheists whom have the misfortune of stumbling upon it…. such is their apathy towards this Topic… which should in fact be held with the supreme importance that it deserves… yet they will insist this topic deserves about the same amount of diligence as contemplating the possibility that the tooth faerie is real.
Satan Laughing spreads his wings.
People who harbor such incredulity have an impregnable wall around their minds.
They dismiss God with a flick of their wrists and are more concerned about how their favorite sports team is doing.
Read: Eeewww! I'm not reading that book! It's got Jesus on the cover!
That is how fickle a foundation the edifice of atheism stands upon in the minds of the great herd… most of them suffer from self imposed intellectual incapacity… they cannot take the subject seriously… at least not on an objective level.
Mostly when they choose to discuss Religion and the existence of God, they seek to force the discussion down a channel that they think re-affirms and validates their psychological need to reject the Christian religion.
"All Wars are caused by Religion"… "Catholic Priests are all pedophiles" …."Hell was invented to scare people into paying money to the church*…. etc etc
These sorts of Statements don't bear up under scrutiny and investigation. To the degree that they hold any water at all.. they simply *don't disprove the Bible or the existence of God*… yet in spite of this observation being true it remains no concern to people who have no intention whatsoever of seriously contemplating the issues. They are smug in their conceits.
Talk to the hand!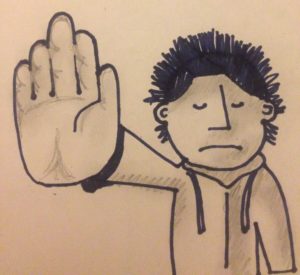 Who is trying to convert them into becoming a Pew warming, Pope worshiping pedophile anyway???? No way Jose!
Such are the fantastical images that flash though the atheist mind…. chilling them to the bone.
Their caricature of what a God Botherer is and what that would mean if they themselves were ever to convert!
The Christian is an object of Contempt.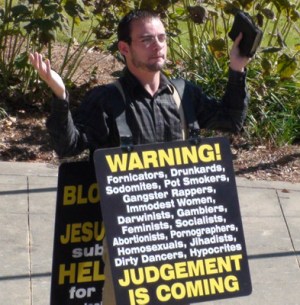 Meanwhile they also be like…. That Guys not a real Christian! whenever they meet real Christians who don't fit the Bogus Caricature they maintain is what being a Christian is.
Whenever they appear normal, balanced, intelligent, etc.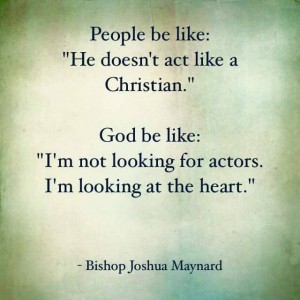 And irrespective of all this (and much more)… is there not a basic human right to be allowed to ignore religion?
Is it not disrespectful for Christians to try and peddle their wares … like salesmen sell flies… to people who dont want to buy?
To which I answer with an limited affirmation… yes… people are allowed to ignore Christians… they are allowed to exercise their religious liberty… that are even free to believe whatever silly things they like… as long as they do so peacefully.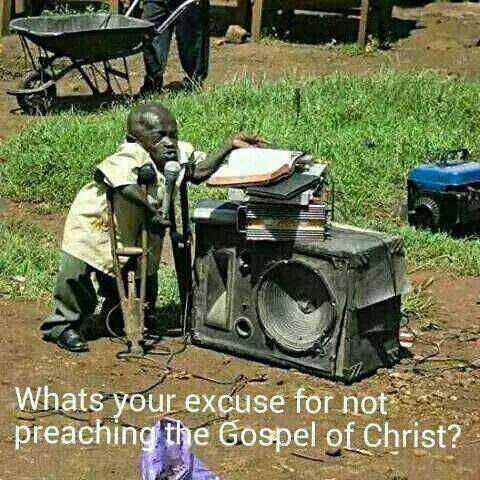 It is in this environment that the Christian must co-exist in peace with his neighbors, and it is the challenge that this great wall of antagonism that anyone who contemplates sharing the Gospel must face… and it is a daunting task… one that can sap the enthusiasm for the gospel right out of you…. door after door slamming in your face… insult upon insult… for infinity.
*Here we have arrived at some explanation as to why I struggled to bother writing a Good Friday post for today*… why bother when nobody wants to know?
Well ye Infidels… let me cut past a million good explanations and finally answer why A Good friend can become a pesky and annoying Christian… who talks about Miracles, Death, Judgement, etc…. Primarily it is because they care for you!
*They Know* you are blindly walking down the road to destruction.
*And people who care…. true friends… are prepared to be unpopular… are prepared to risk ridicule… *for your sake*… not theirs.
You see that though the Christian has been called by God to share the Gospel, he has also been told *Not to cast pearls before swine*… which means *Dont waste time preaching to people whom behave like pigs… who hate/ despise God and the truth*…. for they will not respect it… but will tread it into the Mud and filth in which they wallow.
So the Christian ought to take extreme care in how he seeks to share his faith and help his friends and loved ones see the light and be saved.
This is the virtue of Meekness… not to be confused with weakness.
In fact Bible thumping Fanatics Do the Christian Gospel a great dis-service when they act militantly, or form Lobby groups that seek the government to impose their beliefs upon others by force of Law… and pay for their schemes by force of Taxation.
It takes Great strength of character to be a successful winner of souls… To hold strong religious convictions, yet still have a soft heart motivated by Love and grace rather than Over-zealous Piety and indignation.
I quite often slip into my bad habit on pouring condescension upon others with whom I have lost patience, or detect traits that I detest. Yet this most often is a sign of my own weakness of character… that I often excuse… because I'm tired.
Yet the Truth is such behavior drives people away from Christ and re-affirms all their negative assumptions about Christianity.
I know I will hang my head in shame on the day that I learn just how many souls my own wickedness and folly has turned people away from Christ.
*Yet still Unbelievers just dont understand that all the bad behavior, hypocrisy, and fakery that Christians are guilty of does not diminish the objective truth of the Bible.
Jesus was not Crucified on a Friday, but on a Wednesday… and while Christians may argue about such things… does not detract from the truth and reliability of the scriptures.
*You are simply making the mistake of judging the Divine truth… by the follies of human beings.*
And so it is a Historic Fact that Jesus was Crucified… because he was betrayed by the Jewish Religious authorities to the Roman OverLords because they thought he was subverting the people from following the Religious traditions and Authority of their Priestly Hierarchy… He had refused to endorse them but instead exposed them as Vipers and hypocrites who taught religious lies.
God allowed their evil ambitions to be fulfilled… because in so doing, it not only proved the truthfulness of the prophecies within the scriptures, but also was part of Gods spectacular secret agenda to Redeem mankind from their Sins!
Christ as The Sinless Lamb of God took upon himself the penalty of our sins (death) and died for us, so that God could then show mercy and grace to whosoever realises their own pitiful miserable sinfulness and desired God to forgive them and save them from the just punishment their wickedness deserves…. eternal separation from God.
Many people find the message of the cross an abhorrent thing… and it is… yet it's abhorrence correlates perfectly with the wickedness of the world for which was the both the cause and reason for it happening!
It is a testament to how we come to terms with how seriously God weighs our Sins, and how it shows an evil heart if we think that Christ's sacrifice on the cross is too extreme to pay for our 'minor indiscretions'. (Read here : Christ's work of Salvation on the Cross… The Great Equaliser.)
*The Thinking person will see the absolute perfect picture of Human sinfulness in the Crucifixion of Jesus Christ*
*It is the most Believable thing* that is definitive of the evil of humanity… and the longsuffering of God.
This happened folks.
The Crucifixion is History… not fantasy.
Moreover on Easter Sunday *two days time*… is the day we celebrate the greatest miracle of all time in respect to it's eternal significance… *Christ's resurrection from the Dead*.
People should go read the Gospels to get the full picture, yet this miracle is not only a historic fact… It altered human history… it literally changed the world, and established Jesus Christ as indisputably *the greatest figure in human history*.
Now dont you think a person of that stature… whose life had such an impact of such fantastic magnitude … and who is the central figure of a Moral philosophy that is Unrivaled… deserves more serious contemplation than the tooth faerie???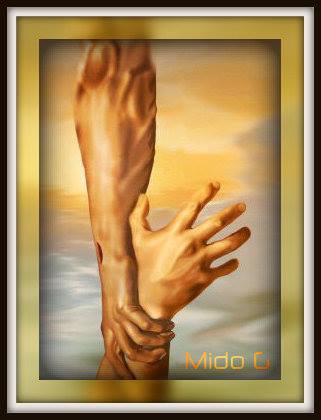 Christ did all this to save your sinful soul from an eternity in the lake of Fire.
And all you need to do to be saved is to put your trust in his sacrifice on the cross, and trust that he rose from the dead…. that he really was/is The Christ.
This is what your annoying friend who used to be cool is desperately trying to communicate to you!
Doing their best to awaken your mind… trying not to piss you off… out of love and the knowledge that should you continue to choose to remain in the dark… that your opportunity to be saved will pass, the hour will arrive when you will stand before God as an Antichrist… in all of your wickedness… and you will receive your hearts desire… to forever know not the presence of God… you will be eternally damned.
It does not have to be that way…. you have a choice… it involves your realisation *that you are a sinner*… a member of the Fallen race of beings descended from Adam.
*for those of us who have received the salvation that is in Christ, Death is nothing to be afraid of.
Joy awaits us… and the love of God… and the fellowship of all who chose life over death.
Tim Wikiriwhi.
Christian Libertarian.
Dispensationalist.
1611 king James Bible believer.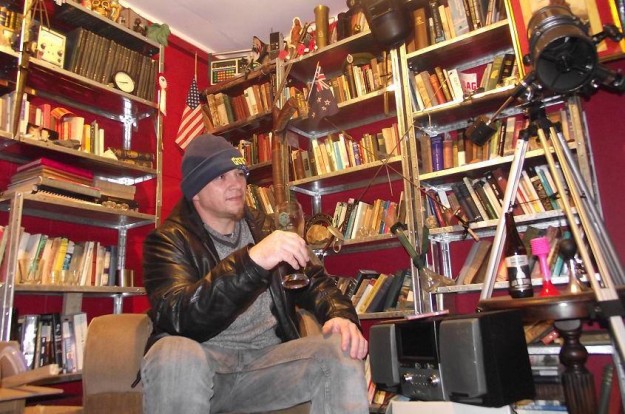 P.S
Becoming a Christian does not involve throwing your brains in the tip and swallowing Unicorns!
It actually involves the very opposite.
It is not a flight of fancy… but an awakening.
Read about my conversion from militant atheism to bible believer… My path to Salvation was all about learning, and re-consideration of *all the most essential* questions and topics that a thinking person must face… and nobody was more surprised than myself the day my mind was opened and I could see the truth!
The explanatory power of the Biblical world view is absolute… where Darkness reigns… let there be light!
Death of an Atheist. Follow the evidence.
Do you believe you have the Perfect Word of God? Theism vs Humanistic Rationalism. Seeing The Light! My Testimony.