Important note: I wrote this article 2 weeks before the infamous 2020 US elections. I now believe the same evil powers in high places rigged the New Zealand Elections as a test run for the US Elections to Unseat President Donald Trump.
Democratic elections are not secure. The Globalists in all western nations have been meddling with their voting protocols making them less secure, and more venerable to Fraud's.
The Covid scamdemic was used in both the US and NZ to alter normal voting procedure's.
Will they try this again in 2024?
****************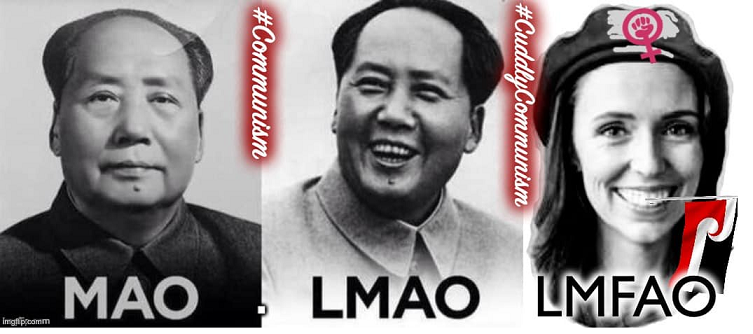 Otago Daily Times Read article here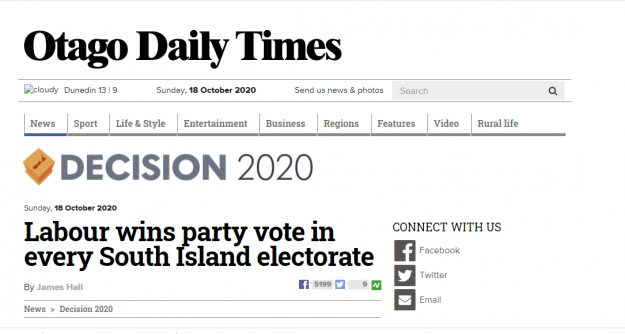 Something fishy going on down in the Mainland with the election results!
The Otargo Daily Times reports that Labour won the party vote *in all 17* South Island electorates!
That is a high statistical improbability in it's own right, yet the situation gets even more shady when you see how many Electorate seats National actually won down there.
See below….
Party vote stats from Otago daily times.
Electorate Seats stats from TV 1 news Election results
The first numbers compare Labour's Party vote wins over National in each electorate, yet I have added the Electorate votes after these in the seats that National actually won… and I would expect *National* to have also had the greater number of electorate votes in these electorates… yet apparently though the electorate voted predominately National for the candidate they split their vote and voted predominately Labour for the party vote????
In every single electorate????
IMO this is sus!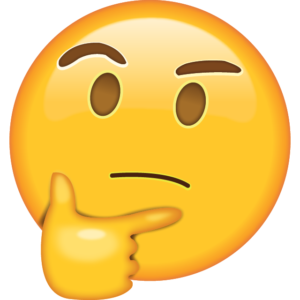 Nelson: Labour 20,564 – National 8418
West Coast Tasman: Labour 17,859 – National 9974
Kaikoura: Labour 16,561 – National 11,538… yet National Party's Stuart Smith won the seat 16105 votes to Labour's Matt Flight's 13823.
Waimakariri: Labour 20,222 – National 11,720… yet National party's Matt Doocey won the seat 19236 votes to Labour's Dan Rosewarne 17260
Christchurch East: Labour 20,302 National 5779
Ilam: Labour 15,875 National 11,011
Christchurch Central: Labour 17,467 National 6648
Banks Peninsula: Labour 21,302 National 9166
Selwyn: Labour 15,293 National 12,908… yet National party's Nicola Grigg won the seat 18578 to Labour's Reuben Davidson 13635
Wigram: Labour 17,653 National 7033
Rangitata: Labour 18,531 National 12,244
Waitaki: Labour 17,058 National 12,330…. yet the National party's Jacqui Dean won the seat 17615votes to Labour's Liam Wairepo's 14470
Dunedin: Labour 21,625 Green 7001 National 5514
Taieri: Labour 23,210 National 8505
Southland: Labour 13,359 National 12,777… yet National party's Joseph Mooney won the seat 17817votes to Labour's Jon Mitchell's 12741
Invercargill: Labour 17,050 National 10,873… yet National party's Penny Simmonds won the seat 16372 to Labour's Liz Craig's 15687
Te Tai Tonga: Labour 13,056 Green 2597 Maori 1838
So from my cursory investigations National won in 6 electorates… yet still lost to Labour in all 6 with regards to that Electorate's party votes.
That Labour would score higher than National on party votes in all 6 electorates where National candidates won the seats appears to be *very counter intuitive* and smacks of election Fraud!
Which is a real thing people… esp when we are talking about Power Mad Lefty Globalists.
I would hope the National party has people looking into this very odd result.
Talking about how it possibly could have occurred the first and most obvious would be some sort of Computer hack/ corrupted program, yet the fact that this election was notable for it's very early Pre-election voting means scrutinizing the booths would be very hard… esp for minor parties… more opportunity for Fraud… and the fact that we are told record numbers of Kiwi chose to vote early (69% of the total vote) could also be an opportunity for fraud… and then I have herd rumors of a high number of invalidated votes… which party suffered the most from these invalidated votes?
Also the number of people claimed to have voted this election is quite absurdly high… 82.5% of enrolled voters a total pool of itself that is 92.5% of all eligible voters. Maybe this excessively high voter count also hides many fraudulent votes?
I don't profess to know, yet IMO the numbers for the South Island look Dodgy as.
And If there is good reason to be suspicious of the reported Election results of the South Island, that opens up the question to how trustworthy are the reported results for the North Island?
Can other anomalies be discerned in the results there too?
I have not checked, yet I would not be surprised if an erudite investigator can find other oddities there too.???
Tim Wikiriwhi.
Update: I have now read that it is claimed that Labour won the Party vote in 68/72 total electorate seats… and that is *super strange* given National won 26 Electorate seats so that would mean that of the 26 Seats only 4 electorates gave a majority of party votes to National!
It is very possible we are witnessing Election fraud on a grand scale.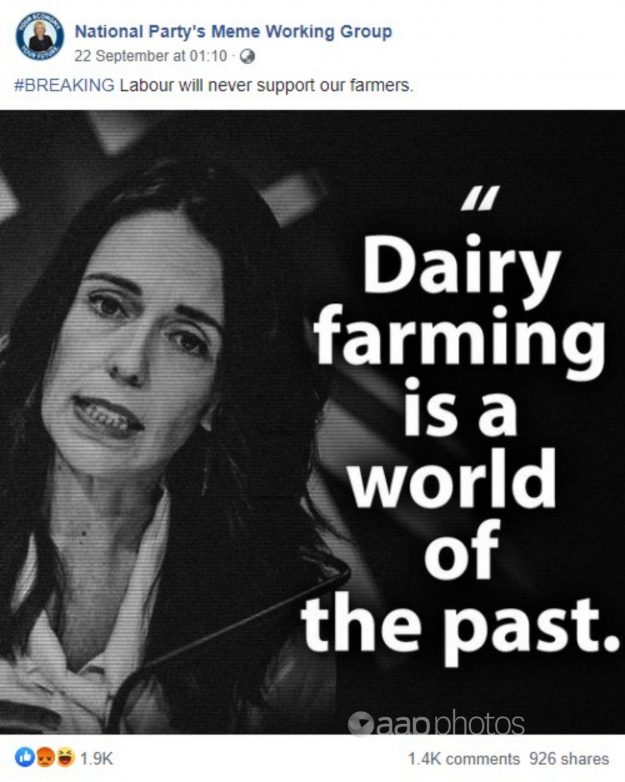 The media have started trying to make sense of the strange election results, rationalising away with such misleading titled articles as this one… 'Election 2020: Federated Farmers want Labour to govern alone'…. which assumes Famers actually wanted Labour to govern!
Well that I guess would be what you must assume if you are not prepared to contemplate the fact that the numbers actually might be better explained by election fraud.
But let's be real… The sycophantic media are in Ardern's pocket… bought and paid for… they are the last people New Zealanders can rely on.
In the estatic throes of Ardern worship the last thing our hopeless journos are contemplating is that the numbers could evidence something sinister.
What the article should headline…'Farmers hope to God Ardern does not make a deal with the Green Party!"… and therein lies the crux of why it is absurd to think the farmers really did vote Labour as that definitely exposes them to the Far left Anti-Farming Agenda!
The article is full of crap yet one line sticks out above the rest…
"Temuka dairy farmer Andy Palmer said he was shocked by the result for his electorate, Rangitata but not the overall Labour win."
That says it all… and people should be shocked because it does not add up.
Read more… here
Update 2.
20-10-20
Here we have yet another Media article attempting to come to grips with the results.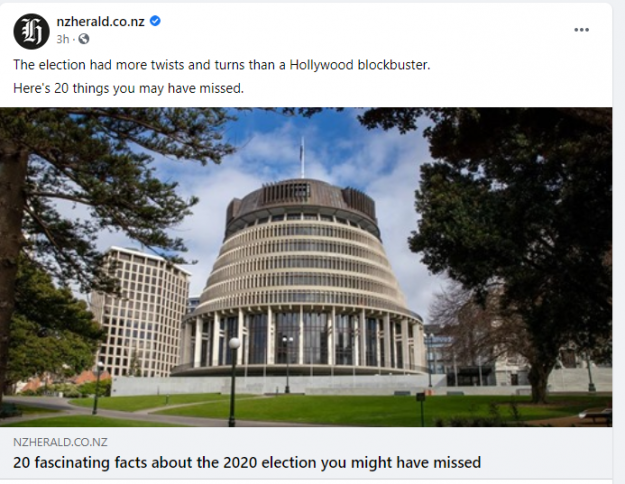 Read 'Election 2020: 20 fascinating facts about the 2020 election you might have missed'
These 'fascinating facts' when you do the math ought to make any thinking person question *Is this evidence of Election hacking?*
"…Labour won the party vote 68 of the 72 electorates in the country, meaning it lost the party vote in just four seats this election – a record high for Labour…"
That is not simply 'a record high'… it smacks of tampering!
At the very least an investigation needs to be carried out!
The numbers are so extreme as to be highly improbable!
9 times out of 10 wild numbers like this indicates something is awry.
And of the '20 fascinating facts' what we don't see is any mention or clear analysis of how many votes were deemed 'invalid'… for what reasons… or which parties were the most affected by these disqualified votes????
Quite a serious omission me thinks….
Update. 10-21-20 Michael Bassett say's SOMETHING FISHY!
Leighton Smith Podcast: Election analysis with Michael Bassett
Update… A blast from the recent past…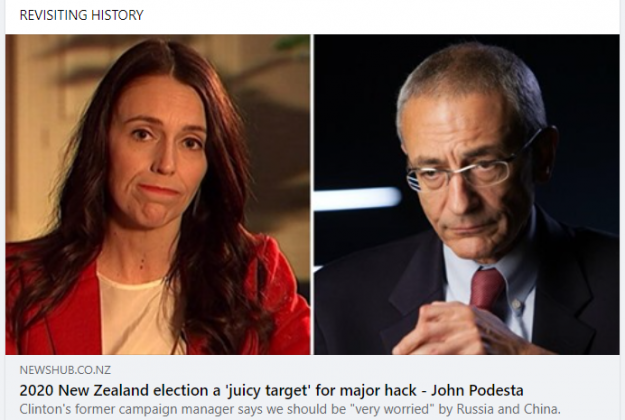 Watch/Read more here.
Update 22-10-20…
Just seen this on my facebook feed….
Peter Vaughan
·
THE ELECTION – "For the Record"
Most of you know I am a researcher when it comes to profiling people and I have a pretty good track record for accuracy and been doing this for 40 years.
Here is my take from the information I have gathered:
When the PM postponed the election in September, the Electoral Commission said the NEXT DATE they can work a re-election date so that all the proper procedures are in place and be in a ready to go state would be 21 November.
Them PM brushed them off and forced a 17 October date. This causes a significant problem as there can be a lot of mishaps with things not in line. This is a covert strategy move to Labours advantage! Dirty politics!
My views on the outcome are…
The PM will knock out the minor parties, potentially fiddle the votes via the early voting ploy as this enables votes to be seen, changed, destroyed and no one would know.
In my expert opinion, the PM is a fabrication and diversion artist. This is obvious by her excessive use of her hands and head movement, a quality most liars follow and no straight answers. The excessive use of the words "obviously, as I say, again" and so forth are subconscious intimidation.
The graphs I have made of all the major MP's and leaders indicate the PM by years end, enters a downhill slide, as do her partner, Nash, James Shaw, Peters and several others.
Collins is under tension but pulls through, Seymour, is well positioned, but here is where the problem lies (pun intended for the PM), I suspect there is going to be a legal intervention brought forward highlighting interference with votes and the incomplete readiness of the election process due to non adherence to the electoral commission needing another month to be prepared.
This election has the potential to bring about civil unrest as the many new voters and the passion they have to have the standing PM stood down may put her in a precarious position as she has made many citizens dislike her to the extreme.
I would not be surprised if there is a new election called for and in my view, this must happen. Even a blind person can join the dots that this government has not been anything but a 'car crash' to the people and the economy of New Zealand and the biggest disappointment ever in the history of New Zealand politics.
In her own words this evening in the final leaders debate were, when asked if she would remain in Labour should she not win the election and a clear and instant "NO"! was uttered. She has probably got a ticket to the corrupt UN in her wallet.
In finishing. I am a Candidate for the UPPER HARBOUR ELECTORATE and stood up because I believe we need NZ to be reclaimed by the people. I have the same policies I had for New Zealand when I ran for Mayor of Auckland last year, but more now because of the difference between local government and central government.
I have become disillusioned with politics due to several leaders of Parties I have come to observe and find little trust exists.
However, Post the election, I will be (and already am working on it) fulfilling my personal policies to bring about the improvement of New Zealand and it's people with new business models, greater employment opportunities, a drought free Auckland, a pollution free NZ, New Power sources, sustainable energy, sewerage problems solved, electric cars for all that want them at no additional cost to the present incomes, Cooperatives for the indigenous peoples and the cleaning up of the land, new more powerful fertilisers at half the cost to the farmers, clean waterways once again, a New Educational system that caters to ALL people and works – like in the military; "we leave no one behind", all this and more can be done and the systems have been worked out already. Please vote on Saturday for the party you feel will support you without further harm to your loved ones and your country.
Thank you for reading this write up.
Update 26-10-20 Read : Analysis – ex-National voters opted for Labour as its own handbrake RNZ Tim Watkin.
"…You have to go back to 1938 for a bigger percentage (55.8 percent) and to 1935 for a bigger bunch of new MPs (29)…"
That's the wildest result in 82 years
Such an extraordinary result ought to face scrutiny just to ensure something is not awry.
"….But many of those voters, having given up on Winston Peters and seeing National without a hope of winning, have opted for Labour as its own handbrake, ensuring the Greens don't have the power to pull Labour further left. They have built a moat for Labour, separating it from those on its left flank…"
This argument is Pish weak… yet it is the one the media is peddling and what you the voters are supposed to believe about the very weird results rather than asking more piecing questions.
Myself, I wont concede the results are legitimate until some sort of transparent and substantial investigation is carried out by some truly independent person.
More from Tim.
NZ LIBERTARIAN VOTING NEW CONSERVATIVES, AND 'YES' FOR BOTH CANNABIS LEGALISATION AND THE ASSISTED DYING REFERENDUMS.
THE MATRIX : FACEBOOK, AND THE END OF FREE SPEECH AND DEMOCRACY IN NEW ZEALAND.
JACINDA ARDERN IS MORE DANGEROUS THAN COVID-19: CENSORSHIP AND CONTROL OF THE PRESS.
MY SUBMISSION ON THE INQUIRY INTO THE GOVERNMENT'S RESPONSE TO COVID 19.