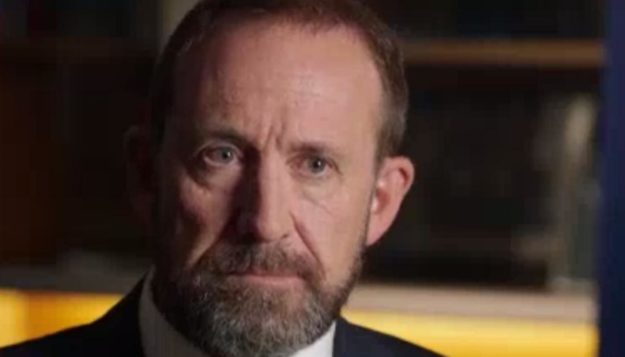 Photo credit:here.
Killer?: Andrew Little.
As Minister of Health all deaths and injuries suffered by New Zealanders resulting from the Covid 19 vaccines should be laid at his and PM Ardern's Feet.
They are the one's who have peddled the lie that the vaccines are safe and have applied political pressure to silence all voices who express concerns that the vaccines are dangerous.
This video (below) is very interesting yet I tend to put little credence in it.
Brett Power has presented charges of manslaughter against NZ Health Minister Andrew Little.
The charges are now in the hands of the police who have issued a case number 220203/2237
IMO it's not that the case has no merit or that Little is not culpable… IMO he is.. the problem is the system does not work like this… Politicians decisions cost lives every day, and yet they are never held to account.
All he has to say is that he has been following expert advice.
These people always have a buffer between themselves and liabilities.
We know that Pfizer has contractual indemnity with the NZ Government against any liability for deaths and injuries.
I highly doubt it that the Government agents have left themselves personally exposed.
They can even change the law…. Ardern has already done this several times.
A similar action was taken in Britain with a case being lodged with Police over there to bring their Political leaders to justice and while to my knowledge no arrests have been forthcoming, 'something' inspired Britain to quickly abandon all their draconian lockdowns, mandates, vax passports, etc and return to business as usual.
Maybe this move could shine some unwelcome light on what these Kiwi scumbag politicians have been doing and cause them to change tack … by exposing their willful feigned ignorance of the real dangers of what they are doing. After all a Coroner has ruled that the death of 26 year old Dunedin man Rory Nain was caused by the Vaccine.
Read: Otargo Times: Dunedin man's death linked to vaccine.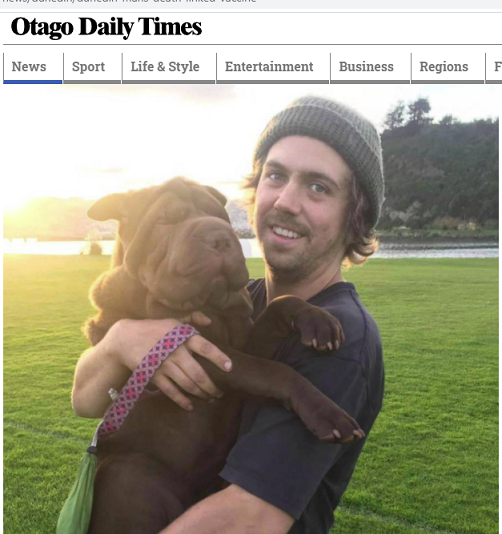 Rory Nain. Died of heart failure caused by the Pfizer vaccine.
We all know they Ardern, and Little know full well that there will be deaths and injuries from the vaccine… and that they are prepared to accept them… yet they can never admit the truth to the public and they are currently operating under the charade that 'the science' says the vaccines are safe.
That is their deception.
They know the science really says the vaccines are dangerous.
What is more likely to happen is that rather than be spooked into abandoning their Draconian measures is that the Police will be told from 'Above' to close the file… or even more diabolical would be to set these people threatening the regime up to take a hard fall.
This situation could be easily manipulated to the Ardern regime's (and the Police's) advantage.
Most certainly the sold out media will spin this to make the Free choice movement look like a bunch of dangerous crackpots.
These people *should not* attempt to arrest Andrew Little as this will trigger an anti-domestic terrorist action and raids on anyone who has supported this move… They will use this to make the People of New Zealand to turn against us.
I fear this will end in a very ugly situation.
Satan laughing spreads his wings…
Tim Wikiriwhi.
Christian Libertarian.
Update: 9-2-22 Video…. Brett Power Arrested In Wellington, 9th February 2021. It appears that he provoked this by attempting to cross a police cordon on the steps of parliament.
Blurb to video says….
BREAKING NEWS
Brett Power has presented charges of manslaughter against NZ Health Minister Andrew Little.
The charges are now in the hands of the police who have issued a case number 220203/2237
Brett is calling for people to put in their evidence of jab injury or death to support this case.
If the police do not take the necessary action and arrest the Health Minister then a citizens arrest will take place.
Stay tuned for the full video tomorrow!
Thanks to all the amazing people I meet today! This is only the beginning!
NZTN – New Zealand True News
********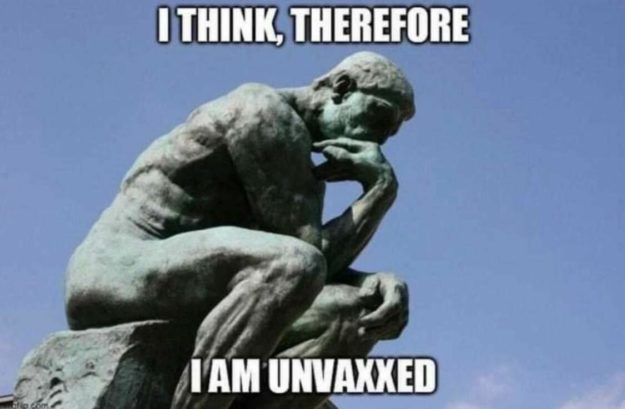 Another Bitchute video (below) about this…
SPECIAL REPORT: KIWI CITIZENS INITIATE ARREST OF HEALTH MINISTER ANDREW LITTLE
More from Tim…
MANDATING COVID 19 VACCINATIONS IN NEW ZEALAND WORKPLACES. MY SUBMISSIONS TO FONTERRA COMMITTEE VACCINE MANDATE PROPOSAL AND RISK ASSESSMENT. BY TIM WIKIRIWHI.
THE STORY OF COVID 19 IN NEW ZEALAND, BY TIM WIKIRIWHI 2021.
MY SUBMISSION ON THE INQUIRY INTO THE GOVERNMENT'S RESPONSE TO COVID 19.
JACINDA ARDERN IS MORE DANGEROUS THAN COVID-19: CENSORSHIP AND CONTROL OF THE PRESS.