For extreme metal fans only.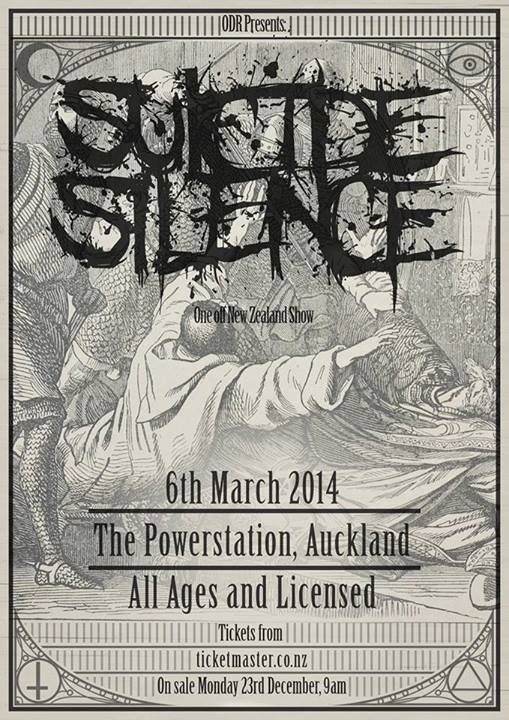 Suicide Silence are playing Auckland tonight.
Here's one reason I'm not there.
I don't think the new vocalist Hernan Hermida is as good a vocalist as Mitch Lucker. But, even if he were, that's not the point. The point is, he's not Mitch Lucker.
Did the Doors get a new vocalist when Jim Morrison died? No, they did not. They quit. (After trying to carry on for a little while as a threesome, releasing two "Doors" albums into oblivion.) Some band members are essential to the identity of a band, not mere session musicians.
Mitch Lucker was such an essential. Too bad he had to get drunk, argue with his wife, then jump on his motorcyle only to wrap himself around a utility pole, leaving his wife a widow and his 5-year-old daughter fatherless. 😥