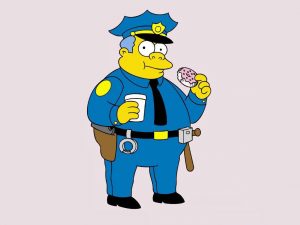 I have just started a New Facebook page with the above title.
Law and order are subjects I am very passionate about, esp because I have suffered from the injustices of Bad Laws enforced by unscrupulous Police… and so I know first hand how Bad Laws wrongfully enforced corrodes an individuals faith in society… causes a hate for society, and mass produces Criminals and Outlaws.
It was a near thing for me yet by the grace of God, he taught me the dynamics of these things, and why I ought to refrain from going down that dark ally… and instead 'Keep the faith' in Justice, and work for a more just and enlightened society.
As a Libertarian, not an Anarchist I believe in Just Government, Just Laws, and the Just enforcement of just laws.
Good Government, and Good Police respect the inalienable rights and liberties of Individuals, and their just and limited powers are delegated to them by the people (as Individuals) as an extension of the individuals right to provide for their own defense (Self defense) … yet that is as far as their legitimate function goes.
Good Cops… like Good Government are a boon to society… a Good Cop ought to be a Pillar of Ethics… a person motivated by Compassion and who sees virtue in serving the people… and this is something quite different from a Paid goon who enjoys wielding power under the pretense and pseudo-legitimacy of enforcing the Law… irrespective of *what* the nature of the law is.
If This page pours scorn, ridicule, or outrage upon events and the actions of an officer, department, or Court Ruling, please remember that this page is *Not about Hate*… It is about Justice and reform.
Good Police should be as outraged as I am, when bad police get away with injustice.
A Good cop is a person of the highest Scruple and integrity… He/ she is not in it for the money… or the power.
They will put the rights and liberties of the people they seek to serve ahead of tyrannical Party political agendas… and a Just society ought to have a constitution that embodies these 'Higher principles' that trumps Parliamentary whims, and has the authority to Deem The Evil ambitions of Politicians to be corrupt… and therefore void…. and therefore Criminal … and a code of Ethical conduct by which Good Cops can repair in defense of their refusal to enforce Bad laws and Evil Orders.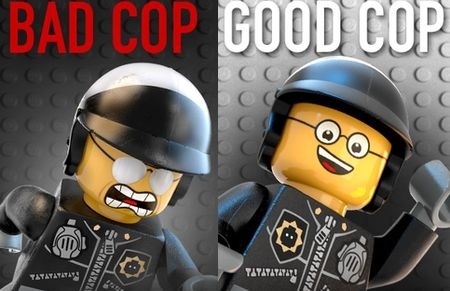 A Bad cop is a person who has no problems enforcing Evil laws that encroach upon the rights and liberties of the people.
Just as Satan appears as an Angel of Light, Evil Political agendas… and Bad cops always disguise themselves under the garb of Expedience, emergency, or some supposed Lofty Social and 'Politically Correct' Ideal.
Bad Cops even use Just Laws as pretense to commit gratuitous violence and oppression… and frame the innocent.
It is a characteristic of Evil to be able to pervert and twist good things to evil ends… and Bad cops do this all the ding dong day!
"He Resisted arrest"… "He went for my Gun"… so I shot him dead…… They know, and even have been trained how to work the system so that they can commit violence and crimes with impunity.
When the Cops are Corrupt… the wheels of society are truly falling off the wagon, and there are few things more destructive to Civil order… few Evils that generate Criminals than when people loose respect for the Law… because the powers that be… and esp the Police are corrupt and oppressive.
A society that does not vigorously expose, and prosecute Dirty Bad cops is on the road to Ruin…
Power Tends to attract the worst personality types, and it corrupts those of weak moral stature, which is a fundamental reason why Legal Powers of Force need to be very very limited, and The Government and Police need to be under constant scrutiny… and held to the highest standards of principle.
Sadly for most of the world the things I have written above are ignored, and so The Reputation of the Police is that of Oppressors… of a violent Criminal Gang within a corrupt system that protects them.
My Page is all about addressing these issues… about pointing out instances of Great police work, and contrasting them against instances when the Police commit crimes against the people.
My ambition for this page is not to propagate lawlessness and contempt for the institution of the Police but the very opposite… to promote Good Laws, To encourage reforms where needed, and be a place where people can discuss these issues… so please Like, Post and share here.
All are welcome.
So Enjoy 'Good Cop Bad Cop'
Tim Wikliriwhi
Christian Libertarian.
P.S. END THE WAR ON DRUGS!
More from Tim…