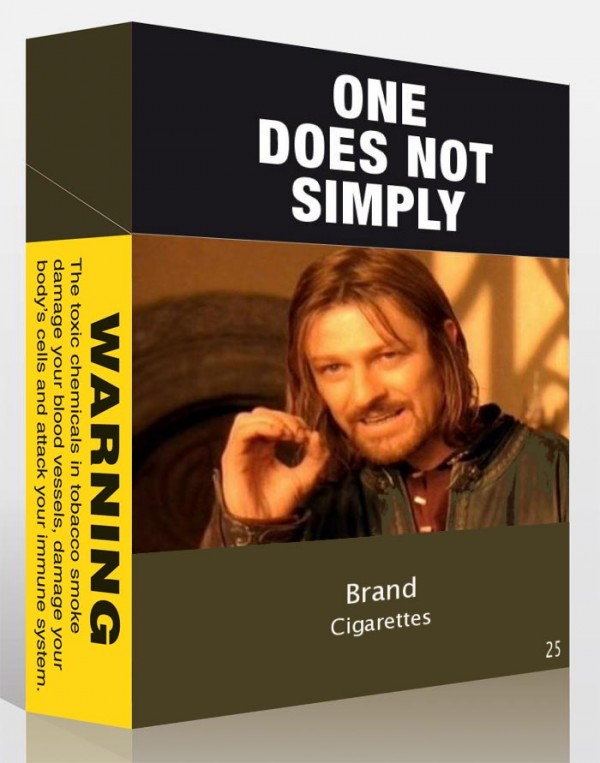 I read this in the news last week.
Cigarette plain packaging closer

New Zealand has the "sovereign right" to protect its citizens and will not be told what to do by tobacco companies, Tariana Turia says, as plain packaging of cigarettes passed its first hurdle.

Last night Turia, Associate Minister of Health, introduced the Smokefree Environments (Tobacco Plain Packaging) Amendment Bill into Parliament, and it passed its first vote by 118 votes to one.

It has now been referred to the Health Select Committee for public consultation. National, Labour, the Greens are all supporting it, while New Zealand First was expected to support it at least through to select committee.

Eventually the legislation would see all branding removed from all tobacco products, aside from the name of the variation in small plain type, with large warnings about the risks posed by smoking.

Turia said that despite legal challenges to similar measures across the Tasman, she was confident it met New Zealand's international obligations.
Mandatory plain packaging is the latest government intervention to stop people smoking.
I'm against it. It's creeping totalitarianism!
The tobacco industry is against it. British American Tobacco spokeswoman Susan Jones says
Plain packaging constitutes a severe restriction on the use of our intellectual property, including trademarks. This is a huge concern to us, as it would be to any business, because the effect is to render our trademarks unusable.
John Banks is against it. He says
I don't believe the State should seize property rights from legitimate companies selling legitimate products
What I find particularly interesting is that Jones and Banks both make their argument against plain packaging on the basis of intellectual property rights, specifically trademarks. But there are no intellectual property rights! Or, there shouldn't be!
There's no doubt that the introduction of private property was hugely civilising. Property rights in the tangible fruits of one's labours means that one's possessions are legally secure. Whereas, before the invention of private property, one could walk into stores and just take things, now it's theft!
Privatisation of land also seems to me to have been a good idea. (Not according to the geolibertarians.) But should we privatise everything? Should we privatise the whales? Should we privatise business names and logos? Should we privatise inventions? Should we privatise stories? Should we privatise air? Should we privatise the Moon?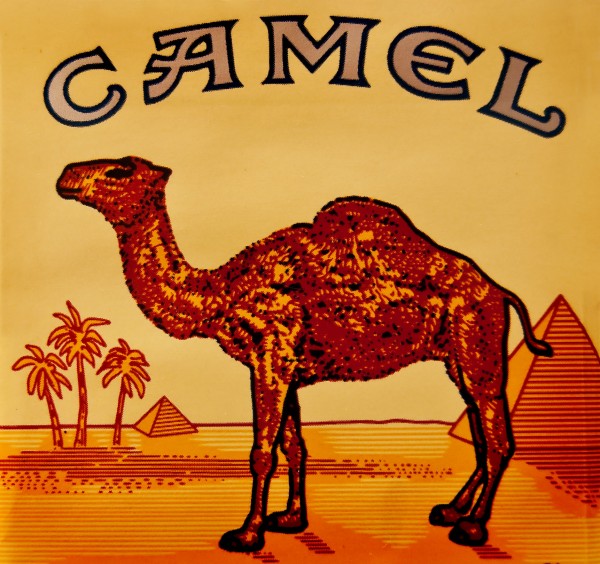 Please understand that what constitutes private property is a system of restrictions, authorised and enforced by government, on who may do what with certain things. For example, making it illegal for anyone except the R. J. Reynolds Tobacco Company to use the word 'camel' and a picture of a camel in certain contexts is what constitutes the company's intellectual property in the Camel trademark. To own a trademark is to restrict everyone else's freedoms, e.g., to restrict their freedoms to talk about and draw camels.
Getting the government to restrict other people's freedoms to use words, images and ideas is tantamount to theft and anathema to this libertarian.
Jones complains that plain packaging constitutes a severe restriction on the use of British American Tobacco's intellectual property. Of course, it does. But here's the irony. The very existence of a British American Tobacco trademark is constituted by severe restrictions on everyone else's use of what previously they could freely use. Now it's not simply everyone else whose freedoms are restricted. It's everyone whose freedoms are restricted, including British American Tobacco. It's now illegal for anyone to use the word 'camel' and a picture of a camel in certain contexts. One law for all!
I don't think much of the trademarks argument put forward by Jones and Banks. The government giveth and the government taketh away. Problem?
A government big enough to give you everything you want is a government big enough to take from you everything you have.