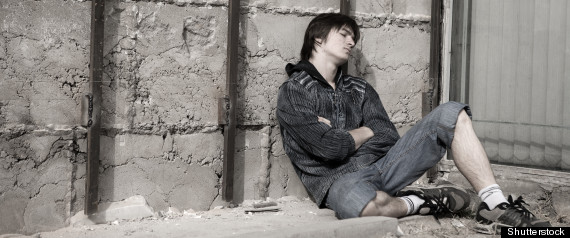 My Last >Blog post< criticizing the Governments reversal on synthetic cannabis received a heated response from a fan of this latest Prohibition... someone who admits they could not be bothered to actually read my post... She said ... "bit long to read extensively but i gather your saying legal highs are fine and to test them on animals would be fine? have you used it yourself or been around others who are addicted to it, in the court news for flying off the handle, seeing young parents make it a priority rather than feed their kids and even allow them the luxury of wearing a nappy....what a load of bollocks. this shit is worse than p and has no right to be in this country. in fact i think it helps the argument for legalisation of cannabis. and since when is it LEGAL to get high..hypocrisy..." End Quote.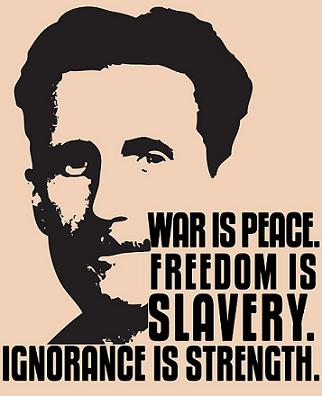 First things first….
I used to think that the best opinion pieces are short, yet it occurred to me while reading George Orwell, that The short opinion piece is not really of high educational value, and is in fact a product of a growing culture of Rush… and intellectual sloth… like druggies… looking for a 'quick Hit.'
So I am not going to apologize any more to people who complain about the length of my spiels.
It's not my problem that they cant be bothered investing the time and effort into reading my stuff.
Bugger them!
I think it's *Extra Rich* for someone who has not bothered to read what I wrote, to then pass judgement on what I wrote!
Do you think me pedantic?
🙂
Having squared that I will now share with you my response to this woman's criticism…. tweaked slightly to communicate with my readers rather than how it originally took aim at the silly twat herself.
(I got carried away again, and have actually added a substantial amount…. 🙂 )
Maybe I should not be so harsh…. maybe this silly Cow really is incapable of rational thought due to being absolutely consumed with 'Righteous indignation'.
The thing is that I am so bloody sick and tired of such utter Bullshit…. stacked to the roof!
It's typical of the Bat Shit Lunacy which was out Marching in the streets…. and given Prime time Air on Campbell live, and front page coverage on countless editions of News papers throughout the country… That I think it's time to take the gloves off and rip into these Nasty little Morons in large numbers!
I probably have already lost 60% of my readers. Oh well.
She said Synthetic Cannabis is "Worse than P".
I said I thought that she herself was unhinged, and asked if she was on Prescription medication?
(If not she should go see her Dr… Pronto.)
Not that I believe for a moment that P is as bad as Prohibitionists make out either!
I am merely calling her out for her wild *Highly emotive* exaggerations.
Prohibitionist civilians are predominantly throngs of mindless Zombies.
Incapable of being objective.
Notice the examples she sites as evidence that Synthetic Cannabis is Evil.
Prohibitionists always take the most pathetic people who have virtually *zero ethics* and zero self control, and who exceed recommended doses etc…. as being the poster child/ yardstick for measuring the drug… as if the Drunken bums who drink meths and sleep under bridges are the *standard* by which alcohol should be measured… instead of using the sensible hard working adults who enjoy a couple of beers after work… as their examples… and this is because they seek to delude themselves and everyone else that we need to model our society around the hapless Idiots and social misfits in our midst, rather than around sensible adults.
I make the point that there are plenty of people who smoke the legal high's on a Friday night, Saturday… and don't starve their kids or leave them without nappies.
By far the majority of drug users behave sensibly and don't allow their indulgences to lead them to wreak and ruin… thus proving the notions of the the prohibitionists to be nothing more than an outrageous and un-objective Rantings.
Obviously there are *other factors* at play as to why *some few* people abuse the drugs, and live chaotic lives.
They have maturity problems.
They have a lack of ethics.
They have troubled lives and up bringing s.
*These are the types of real underlying issues that cause the problems!
Drug abuse is merely a symptom of Damaged personalities.
It has little at all to do with the Drugs themselve!
If anything These troubled souls are taking drugs to 'self medicate'… to sooth their frayed nerves… to bring some pleasure into what is their Train wreak of a life.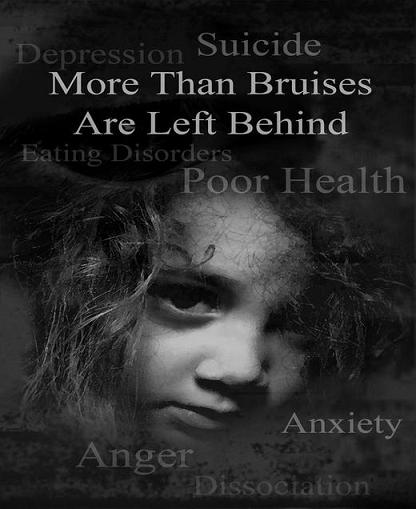 Yet the prohibitionist never wants to fully analyse the circumstances regarding why some people are really going of the rails…. because if they discover *other factors* are involved…. then they cant climb on their Prohibitionist hobby horse…. and man o man they love to flog that thing!
They say stuff like…
" My Boy was a wonderful young Lad… yet when he hit university he hooked up with a crowd of young hoodlums… and they led him down the Garden path… and he started doing Drugs!
Nek Minut… it was like he was a completely different person!
We couldn't even talk any more… he was always high!
He would sneak out at night, and when he came home he would go straight to his room… and lock the door.
Whenever I tried to talk to him… he would just scream abuse!…."
"Yip! It was those Evil Drugs!
They turned him into a monster!…"
********************************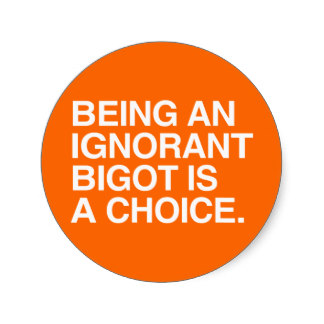 *This sort of crap really gets up my nose because of how it absolutely blames the young adult and the drugs for the break down in communication… and the swift change of the relationship… the distance and alienation.
Yes their Young adults have discovered and are experimenting with drugs!
They managed to do this *In spite of the tyrannical prohibitions* which threaten to destroy their lives should the Jackbooted police get wind of things.
*At least when drugs are legal they don't have to face such heinous oppression from a hypocritical and bigoted society!
Some of them dont like getting high and move along… others really enjoy it…. and wake up to how They have been lied to their whole lives about how 'evil' drugs are.
They have an enlightenment… that Prohibition is Bogus!
That in reality it is the Laws of Prohibition which are shameful and wrong.
SORRY MUMMY! THE GAME IS UP! THEY KNOW THE TRUTH!
Then along comes Mom with her tired old bullshit screeching…
"Cannabis will kill you!"
"Not under my Roof!"
I'll call the Police"
"Cannabis will put you in Jail"
Etc etc…. and you wonder why Johnny calls Mom a Stupid old Bitch and tells her to F- OFF!
He knows you are speaking from a position of complete ignorance.
Every world you say is Rubbish you have been fed by the Prohibitionist media and Draconian Police.
Do yourself a favour… climb down off your high horse…. and actually try informing yourself about what the other side of the Debate has to say for itself…
Oh…. so you say you do know!
You say that you smoked weed when you were at Uni!
Well then what the hell are you doing yelling at your own kids?
If you do know anything at all then you should know how much BULLSHIT you are spouting at your own kids.
Hypocrite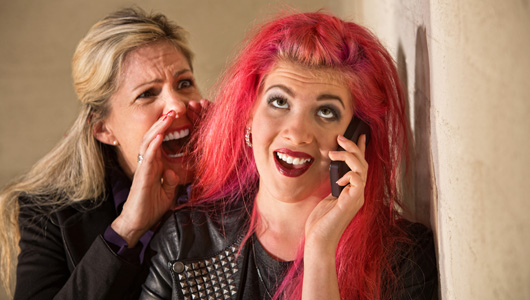 It never occurs to such 'Parents' that the reason why their Adult Kids prefer to get high with their mates and not talk to them any more is because they are so sick of their outrageous BULLSHIT!
It never occurs to them that it is their own fanatical Bigotry which has destroyed the relationship they had with their Young adults… and has alienated them!*
Ie the primary cause of the relationship breakdown is their own Anti-drug Mania!
Get That?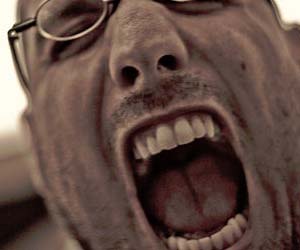 Some Parents have a real problem with their Kids growing up and making their own decisions.
Some parents seek to keep their kids under their thumbs, and loose their marbles when their now grown up kids refuse to simply do as they are told…
So they blame the drugs!
Hell may freeze over first yet if they want to restore their relationship with their Kids, they need to stop being such Tyrants.
They need to quit Rantings and Ravings like Muslim Fanatics!
No wonder your kids would rather sleep on the Streets… to get away from *YOU!
You can still voice your opinion and lay down rules of behaviour in your house, but wisdom dictates you should do so using tact… without acting like a psychopath.
You may say you love your kids but your actions make it almost impossible to love you back.
If you keep telling your sons and daughters that they are losers and are a disappointment… that can utterly crush their sense of self worth and push them into Gangs etc whom will welcome them with open arms.
In my opinion the very best Parents were the tolerant ones whom allowed their kids and their friends to quietly hang out in the Garage… rarely encroaching there themselves unless things were getting too rowdy, and that way they maintained a respectful relationship with their adult kids… did not drive them out of the home at a young age…. got to know and influence their friends… and always knew where their kids were at night… having given them somewhere safe to enjoy themselves.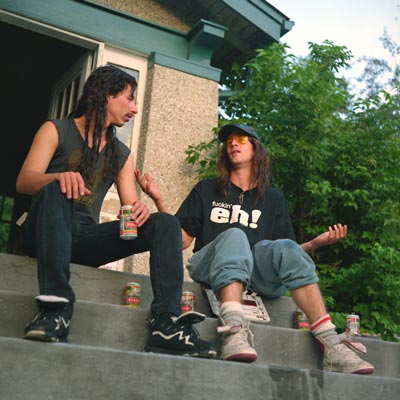 When I speak of 'Kids' I am specifically referring to 18+… yet suggest you show understanding to your Kids even earlier than that… 15 years old We were driving Cars.
at 16 we were legal to have sex and had left school, and started apprenticeships…
And it is at this age that most young people will come into contact with Pot… even though it is illegal.
If you take a liberal approach you can still express your concerns yet do so in a loving manor, and demonstrate that you know they are growing up fast… and need some space to make their own choices.
Let them party in your garage… Friday through Sunday.
That's my advise… and you will maintain a good relationship with them and will be able to indirectly exercise far more control, than if your kids choose to do there Friend thing somewhere else.
Prohibition does not Prevent young people from getting, experimenting, and enjoying drugs.
It merely means they may get them from 'dodgy dealers', and exposes them to the Hazard of having their Rights and liberties violated by Draconian Police… getting a criminal record which affects their future Job prospects and ends any hope of Overseas travel.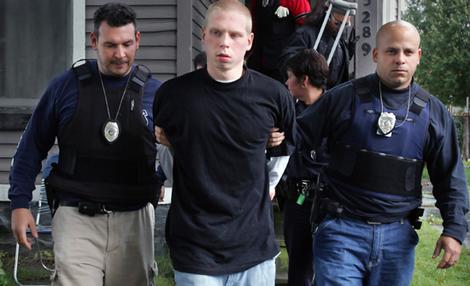 So For Goodness Sake why would any caring parent be happy that the Government has created more Laws which threaten to turn your Kids, your friends, and your neighbours into criminals and outcasts?
How can you celebrate that?
Why would you join Matches and lobby government to create more oppressive laws which will be turned against your own Children?
I can understand that a parent may be terrified that their Kids may get arrested, yet that is no excuse to employ Bully tactics against them, and call them losers, etc.
If anything this fear should motivate Moms and Dads to join organisations which call for an end to the war on drugs… to end the tyranny which threatens the well being of so many peaceful youth simply wanting to have a good time.
*What sort of Crime is that?*
*WAKE UP MOM!*
The War on Drugs is a greater threat to the well being of your Kids than Drugs are themselves!
Teach your Kids strong ethics and principles of self responsibility…. don't neglect to instil good values and engage in character building … and simply rely on Legal prohibitions to keep your Kids safe!
It is their inner compass which they use to navigate themselves through life which is the vital component in living as a free adult in a world in which Drugs, Alcohol, Fast cars, fast woman, and other things exist which require proper ethics to contend with.
*GET A GRIP DADDY O!*
You cant wrap your kids up in cotton Wool.
You cant Ban everything.
Banning things doesn't work!
Tim Wikiriwhi.
Christian Libertarian.