Shared to me via E mail today….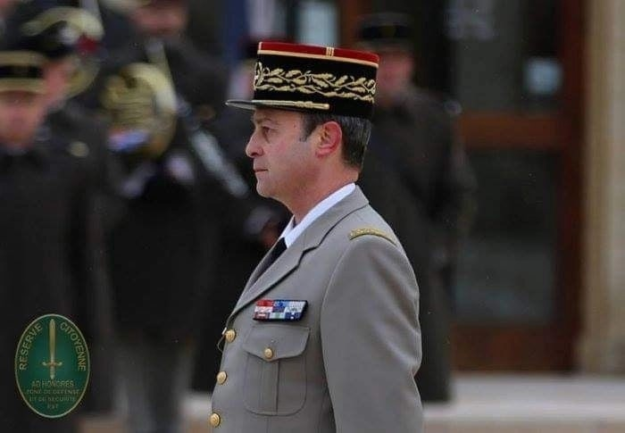 General Christian Blanchon
French General Christian Blanchon published a message in the French press to "pay tribute" to the unvaccinated for their extraordinary achievement, withstanding the immense – even inhuman – pressure from all quarters.
His "vote of honor" has now been translated worldwide and shared in large numbers, as it gives all the people who were defamed, marginalized and attacked during the Corona period the "recognition they deserve."
This is General Christian Blanchon's message in honor of the unvaccinated:
"They're there, by your side, they seem normal, but they're superheroes.
Even if I were fully vaccinated, I would admire the unvaccinated for withstanding the greatest pressure I have ever seen, including from spouses, parents, children, friends, coworkers, and doctors.
Those capable of such character, courage, and critical thinking undoubtedly embody the best of humanity.
They are everywhere, in all ages, levels of education, countries and opinions.
They are of a special kind. They are the soldiers that any Army of the Light would wish to have in their ranks.
They are the parents every child desires and the children every parent dreams of.
They are beings that transcend the average of their societies, they are the essence of the peoples who have built all cultures and conquered all horizons.
They are with you, by your side, they seem normal, but they are superheroes.
They did what others could not, they were the tree that withstood the hurricane of insults, discrimination and social exclusion.
And they did it because they thought they were alone, and they thought they were alone.
Shut out from their families' Christmas tables, they have never seen anything so gruesome. They lost their jobs, they dropped their careers, they had no money…
… but they persevered.
They suffered immeasurable discrimination, denunciations, betrayals and humiliations….
… nevertheless they remained steadfast.
Never before in human history has there been such a "casting", we now know who the resistance fighters are on planet earth.
Women, men, old, young, rich, poor, of all races and all religions, the unvaccinated, the chosen of the invisible ark, the only ones who managed to resist when everything collapsed.
They are the ones who passed an unimaginable test that many of the toughest Marines, Commandos, Green Berets, Astronauts and Geniuses could not pass.
You are made of the stuff of the greatest that ever lived, those heroes born of common men who glow in the dark."
– Gen. Christian Blanchon (08.09.2022)
***********************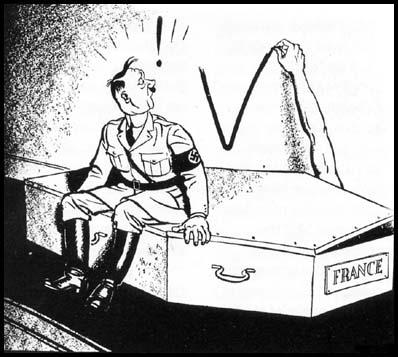 When this French General talks of 'The Resistance Fighters', he is of course drawing a parallel with the Heroic French Resistance who operated during the Nazi Occupation of France in WW2.
They are to be juxtaposed to 'The Collaborators'…. those who did not merely submit to Nazi Rule… but who actually aided and abetted their Tyranny…
It is such times that try men's souls…. prove mettle… the cut of one's cloth….
It was the Resistance that carried and maintained the honour of France in that crisis.
How Satanic is the lie that those of us who Resisted the Tyranny and Propaganda, and Social stigma are the ones accused of being 'Far Right Extremists'!!!!
You can Spot the real Nazis… they are the ones wearing the State Jackboots!
They are the ones who demand we all OBEY.
My Friends…. teach your children 'Resistance to tyranny is obedience to God Almighty'. Benjamin Franklin.
Our greatest strength is in our courage to stand defiant… Peaceful Non-compliance and resolve.
Give me Liberty… or Death!
Tim Wikiriwhi
Christian Libertarian.
Covid 19 Blog posts by Tim Wikiriwhi….
HOW MANUFACTURED FEAR TURNS SOCIETY AGAINST MINORITIES AND INDIVIDUALS. THE JACKBOOTS OF JACINDA ARDERN.
LEGALISED FORCE ATTRACTS THUGS AND BULLIES LIKE FLIES TO…
EX COP APPEALS TO LAW ENFORCEMENT PERSONNEL TO REFUSE TO OBEY ORDERS YOU KNOW ARE EVIL.
GEOFFREY PALMER AND THE RAPE CULTURE OF SOCIALIST GOVERNMENT. TEACHING LIBERALS THE PRINCIPLE OF CONSENT
Nazi Thugs just over the ditch! Australian Police State well advanced… New Zealand Bikers Beware!
Police Brutality in 'God's Own'
Filthy Bastards: "It was an Accident". Kim Dotcom Raid.
EX ACT PARTY LEADER RODNEY HIDE TAKES DAVID SEYMOUR TO TASK FOR HIS SHAMEFUL STANCE ON THE ANTI- COVID 19 MANDATES FREEDOM PROTESTS.
MANDATING COVID 19 VACCINATIONS IN NEW ZEALAND WORKPLACES. MY SUBMISSIONS TO FONTERRA COMMITTEE VACCINE MANDATE PROPOSAL AND RISK ASSESSMENT. BY TIM WIKIRIWHI.
THE STORY OF COVID 19 IN NEW ZEALAND, BY TIM WIKIRIWHI 2021.
MY SUBMISSION ON THE INQUIRY INTO THE GOVERNMENT'S RESPONSE TO COVID 19.
JACINDA ARDERN IS MORE DANGEROUS THAN COVID-19: CENSORSHIP AND CONTROL OF THE PRESS.