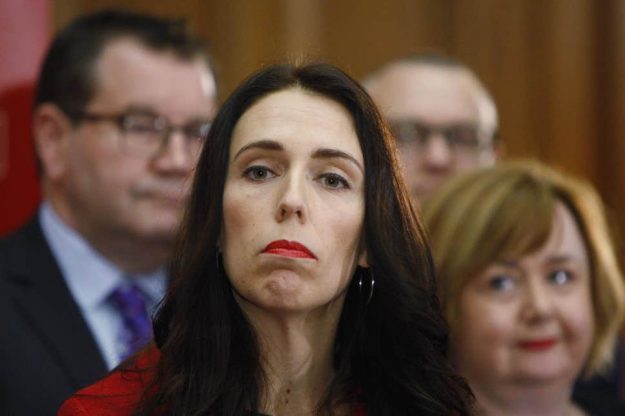 For all Her Post Christchurch Virtue Signalling about 'making New Zealand safer', New Zealand's Woke Liberal Marxist PM Jacinda Ardern's rushed Gun confiscations do exactly *nothing* to remove firearms from the hands of Gangs and Criminals… in fact suggestions that the Gun Buy back scheme should include a legal amnesty for guns which are illegally obtained and held was flatly rejected!
Take 5 and let that fact sink in!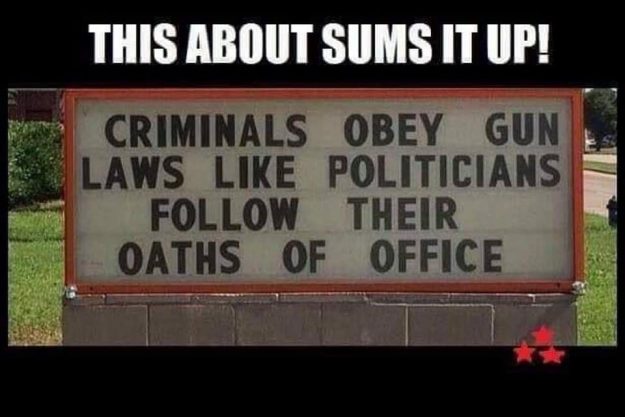 As a Libertarian who believes in the right to bear arms in self defense, and who sees the New Arms Act amendments as patently unjust.. and nothing short of worst kind of oppressive political opportunism against a sector of New Zealand society she holds in contempt…framed under a cloak of Lofty Statesmanship and Beneficence by a dangerous power tripper to drive home an oppressive ideological policy for which she had harbored ambitions for a very long time… Yes… I make no secret of my personal angst for what has transpired… and it is a matter I ponder upon a great deal… and of late my thoughts have focused upon this… Gob smacking aspect of the charade…. that Ardern and her minions have expressly denied the means by which Criminals may hand in their illegal weapons!
That is a Staggering fact!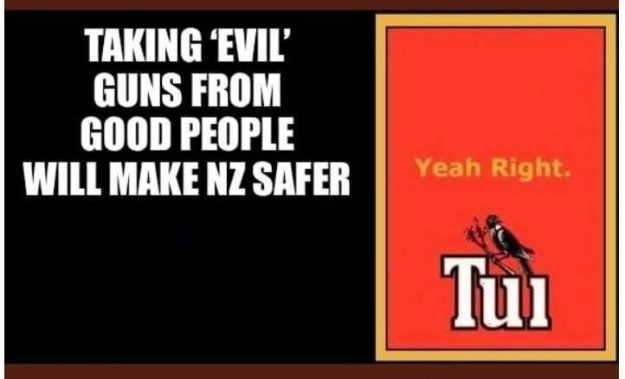 And it's a weighty proof that this whole Arms Prohibition has zero to do with making New Zealand safer, but that what is really her ambition is the systematic dis-armament of the Innocent and Law abiding people of New Zealand.
Indeed *they are the only people* who are having their firearms confiscated under the threat of jail!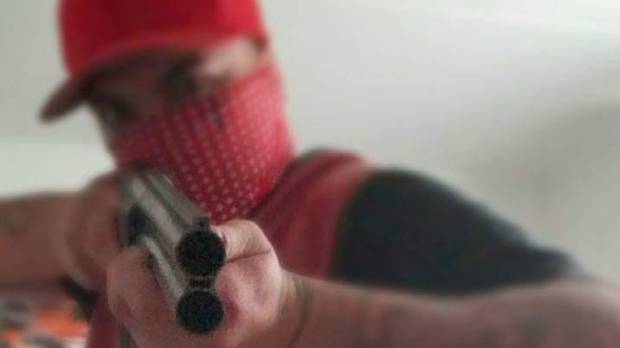 Now there was quite a stir caused among the general population recently when a Leader of one of New Zealand's most notorious Gangs… The Mongrel Mob… openly admitted that His gang would not surrender any of their guns! (Read here)
New Zealanders were confronted by the reality that the Gun confiscations would not remove 'weapons' from Criminals whom are most responsible for Gun crimes… yet I dont know why anyone would be surprised by this Gang Leaders frank and honest declaration… only Idiots think that Laws prevent Outlaws from doing Illegal things!
What has heavily impacted upon my ruminations of late has been *the far more mind blowing fact* that Jacinda Ardern and the Police have provided *no means* by which Gang members and Crims could hand in their illegal arms… *Even if they wanted to!*
This is a *Massive Flaw*… a gigantic stumbling block.. in achieving the desideratum these Power Trippers claim to be the fundamental purpose of the New Prohibitions… less guns in the wrong hands!
Far be it my desire to instruct the government on how to conduct their tyrannical ambitions, yet surely only fools cannot see the benefit of offering amnesty and Compensation for any illegally held firearms to be surrendered… no questions asked!
Not only can we be sure that this would remove *some guns* that are illegally held, but the Propaganda value of this move would be immense… and go a long way to quelling the angst of the law abiding Gun community that they alone have been target for disarmament!
One would think that every gun surrendered by criminals would be of much more significance in making New Zealand safer than any removed from the hands of the law abiding Citizenry … not only because it is the guns that are in criminal hands that are the greatest threat to both the police and the general public… yet especially because it is far more likely for would be future terrorists to gain their weapons on the black market… from this *this illegal cache* that is in the hands of Bad character types.
Any Fears that such an offer could generate a wave of new Gun thefts by criminals hoping to cash in on the Buy back scheme could be quashed by a caveat: that any guns handed in that were found to be stolen after the start of the gun buy back scheme would forfeit amnesty.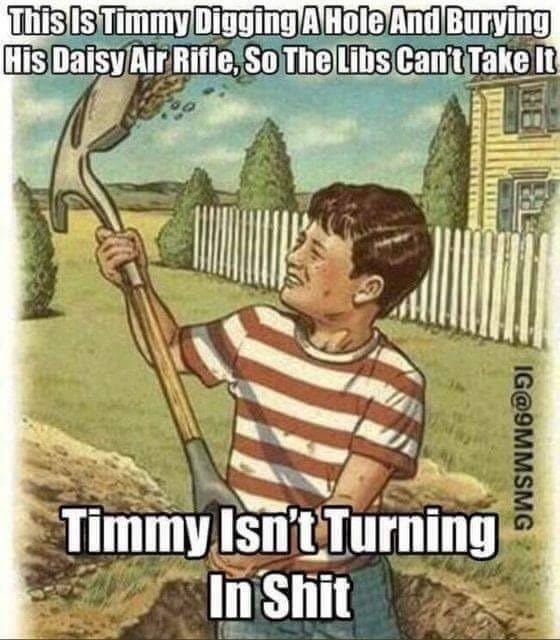 In reality the Draconian way the government and Police have acted in passing the new prohibitions, and their Bumbling and irrationally conceived 'buy back' scheme is guranteed to result in a minimum of compliance, and an even greater number of Firearms moving into Criminal hands and being available on the black market!
Precisely as Act Party's David Seymour has warned!
(Read here)
Gun Buy back schemes have a history of failure…
The Truth is that even the Australian Gun Buy back scheme when they outlawed semi-automatics after the Port Arthur Massacre only succeeded in removing and estimated 20% of the newly prohibited types, leaving a whopping 80% to be retained by Australians illegally, and many now changing hands on the black market.
I have read that there are 5 million plus illegally held firearms in Australia.
"In Australia it is estimated that only about 20% of all banned self-loading rifles have been given up to the authorities," wrote Franz Csaszar, professor of criminology at the University of Vienna, after Australia's 1996 compensated confiscation of firearms following a mass murder in Port Arthur, Tasmania. Csaszar put the number of illegally retained arms in Australia at between two and five million." (Read here)
We can expect a similar result here in New Zealand.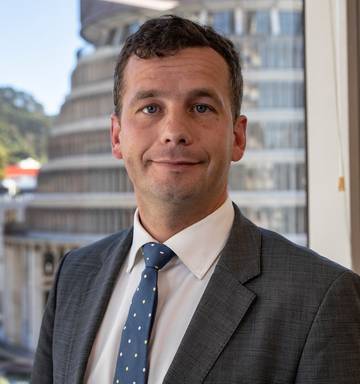 Anyway, the likelihood of the government and Police modifying their current position that only seeks to disarm Lawful Gun owners is virtually nill, and so the thrust of this Blogpost will remain on solid ground, and the entire Self interested Pre-meditation of Ardern and The New Zealand Police to trample underfoot the Rights of Law abiding citizens… making New Zealand less safe… and Less free… under the thumb of a Socialist Police State.
We all know what is coming next… even more Gun control… and esp more suppression of our rights… esp our right to Critical free speech of this Oppressive Socialist regime's treasonous selling out of our country to the UN Globalist Agenda.
The very same policies are being enacted all across Western Civilisation… wherever Socialist Liberals have taken power.
Christchurch Terrorist Brenton Tarrant is laughing his arse off!
He has played the New Zealand government like Marionettes!
They are doing everything he intended to happen!
Our Government has not thwarted him… it has played directly into his hands!
The government has forbidden New Zealanders under threat of Jail from accessing, or owning any copies of his 'manifesto' by which they could apprehend for themselves just how much the Ardern government and Police are dancing to his fiddle!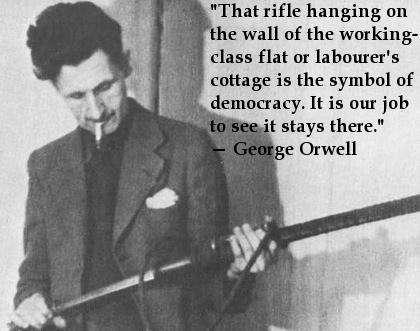 Chew on those facts!
I dont have any copies of that now prohibited text… but I have a very good memory of what it says!
They are powerless to censor *my mind!*
Yet still I can guarantee you Ardern and the Police will not be happy with these Truth Bombs I am laying down here!
I guarantee you they would love to throw me in their Gulag for daring to state these facts!
I guarantee you they are scheming how to write legislation to silence voices like mine by force.
And the way they do that is by feigning that somehow people like me are a danger to society…
Yet everything thing I have said here… I have the *Natural Human Right* and the *just Liberty* to say… and to publish!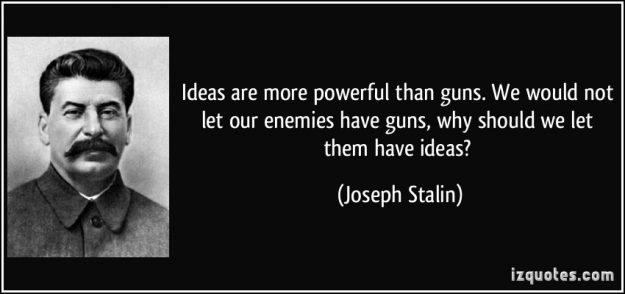 Any Government or Police who seek to criminalise their critics (like myself) *are manifestly corrupt*.
None of this is written in 'hate' against any sector of our society… but against State injustice.
None of it may be construed to be 'alt right'… and none of it should at all be considered 'radical'!
It is the pain truth… Common Sense… and written in defense of justice… against the patent injustice and abuse of power by our Parliament and Police.
In the Spirit of Peaceful Protest… of the likes of Martin Luther King, Ghandi, and many other voices for justice against oppression, I raise my voice… let he that hath an ear… let him hear.
How far will our government go in the suppression of dissent and the implementation of Tyrannical laws?
From what I know of the globalist agenda I fear the worst is yet to come.
Support David Seymour!
Vote ACT!
Tim Wikiriwhi
Christian Libertarian.
More from Tim… MY [WRITTEN] SUBMISSION ON THE ARMS (PROHIBITED FIREARMS, MAGAZINES, AND PARTS) AMENDMENT BILL
TIM WIKIRIWHI. THE RIGHT TO SELF DEFENSE: MY (UNDELIVERED) ORAL SUBMISSION TO THE NEW ZEALAND COMMITTEE OF THE ARMS (PROHIBITED FIREARMS, MAGAZINES, AND PARTS) AMENDMENT BILL APRIL 2019
NEW ZEALAND GUN COMMUNITY ROAST NATIONAL PARTY MPS FOR SELLING THEM OUT ON ARDERN'S NEW GUN CONFISCATIONS.
WELCOME TO THE MACHINE! I GUESS IT WONT BE LONG BEFORE I AM PUT IN JAIL FOR BREAKING NEW ZEALAND 'HATE SPEECH' LEGISLATION.
IMO GREEN MP GOLRIZ GHAHRAMAN IS A MENACE TO FREEDOM. DAVID SEYMOUR SHOULD NEVER APOLOGISE FOR CALLING HER OUT.
WORLD WAR 3 ON THE WORLD WIDE WEB. THE CRUSHING OF FREE SPEECH IN NEW ZEALAND.
ITS TIME FOR THE FREEDOM MOVEMENT TO LIBERATE THEMSELVES FROM FACEBOOK… GET THE PARTY STARTED OVER ON ME WE!
PHIL ARPS: A PORTRAIT OF A REAL ALT RIGHT NATIONALIST WHITE SUPREMACIST: COMBATING MALICIOUS LEFT WING PROPAGANDA.
And…. EPIC DEFENSE OF FREE SPEECH: ANN WIDDECOMBE | WE SHOULD NOT SUPPORT NO PLATFORMING (8/8) | OXFORD UNION. YOUTUBE