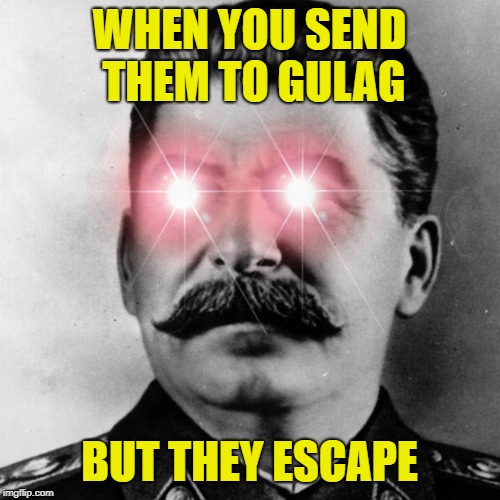 As a person who left Facebook because of it's corrupt censorship and propagandisment for the Global Antichrist New world order, it has been painful for me to continue using Youtube… for similar reasons, though Youtube has not been as bad as Facebook IMO…. it is still evil in this regard and so I look forward to the day I can disentangle myself from that platform too. I realise I am compromising myself… and I don't like it.
Hopefully some of these other platforms will rise to becoming serious competitors and alternatives, and I believe they will as more and more of the real brains, and Truth tellers get either thrown off Youtube, or desert it for more principled platforms.
Tim Wikiriwhi
Christian Libertarian.
Please watch the video below.
More from Tim…
PLAN B: PREPARING TO ABANDON FACEBOOK, GOOGLE, AND YOUTUBE. PROPAGANDA MACHINES FOR COMMUNIST NEW WORLD ORDER AND THE GREAT RESET.
BYE BYE MY FACEBOOK PEOPLE. IT'S TIME TO GO.
GAB, MEWE. LIFE ON THE FRONTIER. MY POST-FACEBOOK EXPERIENCE IN ALTERNATIVE SOCIAL MEDIA SITES.
THE PUPPET MASTERS. WHAT THE EVIL BASTARDS ARE DOING SURPASSES THE WILDEST OF CONSPIRACY THEORIES. FACEBOOK EXPERIMENTS WITH SUBLIMINAL BRAINWASHING OF UNAWARE 'USERS'. VIDEO BY HARVARD PROFESSOR SHOSHANA ZUBOFF
FREEDOM IS BEING SNUFFED OUT AS GLOBALISTS TIGHTEN THE SCREWS ON THEIR POLITICAL ENEMIES… ANYONE WHO VOCALLY DISAGREES WITH THEM
PLAN B: PREPARING TO ABANDON FACEBOOK, GOOGLE, AND YOUTUBE. PROPAGANDA MACHINES FOR COMMUNIST NEW WORLD ORDER AND THE GREAT RESET.
THE TRUTH IS IN RETREAT. THE GLOBAL KINGDOM OF THE ANTICHRIST IS AT HAND . IS THE AGE OF GRACE COMING TO A CLOSE?
THE MATRIX : FACEBOOK, AND THE END OF FREE SPEECH AND DEMOCRACY IN NEW ZEALAND.
CRAFTY ANDREW LITTLE AWAITS 'RIGHT MOMENT' TO SNATCH AWAY FREE SPEECH IN NEW ZEALAND. LETS BE READY TO DEFEND OUR NATION FROM THESE DESTROYERS!
JACINDA ARDERN IS MORE DANGEROUS THAN COVID-19: CENSORSHIP AND CONTROL OF THE PRESS.
KNOCK! KNOCK! IT'S THE NEW ZEALAND POLICE AND WE WOULD LIKE TO HAVE A FRIENDLY CHAT WITH YOU ABOUT YOUR OPINIONS SHARED ON SOCIAL MEDIA: VJM PUBLISHING 19-7-19
WELCOME TO THE MACHINE! I GUESS IT WONT BE LONG BEFORE I AM PUT IN JAIL FOR BREAKING NEW ZEALAND 'HATE SPEECH' LEGISLATION.
FACEBOOK'S 'COMMUNITY STANDARDS' ARE A DESPICABLE FRAUD TO COVER THEIR POLITICAL SUPPRESSION OF CRITICISM OF THE LEFTIST GLOBALIST AGENDA
FACEBOOK IS WAGING A WAR ON INFORMATION.
MY COVID-19 FACEBOOK PAGE. TYRANNY AND THE POST-FREE SPEECH ERA.
FACEBOOKS COLLABORATION WITH LIBERAL TYRANNY. SHUTTING DOWN DISSENT AGAINST NEW ZEALAND PM'S NEW GUN BANS
FACEBOOK AI DOES NOT FOLLOW THEIR OWN COMMUNITY STANDARDS… BUT THEN WHO EXPECTS INTELLIGENCE FROM A STUPID ROBOT?
ITS TIME FOR THE FREEDOM MOVEMENT TO LIBERATE THEMSELVES FROM FACEBOOK… GET THE PARTY STARTED OVER ON MEWE!
FCAKEBOOK TRANSGENDER PREJUDICE NOT FUNNY.
IMO GREEN MP GOLRIZ GHAHRAMAN IS A MENACE TO FREEDOM. DAVID SEYMOUR SHOULD NEVER APOLOGISE FOR CALLING HER OUT.
WORLD WAR 3 ON THE WORLD WIDE WEB. THE CRUSHING OF FREE SPEECH IN NEW ZEALAND.
NIGHT OF THE LONG KNIVES: SJWS RUNNING THE INTERNET ARE SILENCING CRITICS AND SYSTEMATICALLY UNDERMINING FREE AND FAIR ELECTIONS ON A GLOBAL SCALE