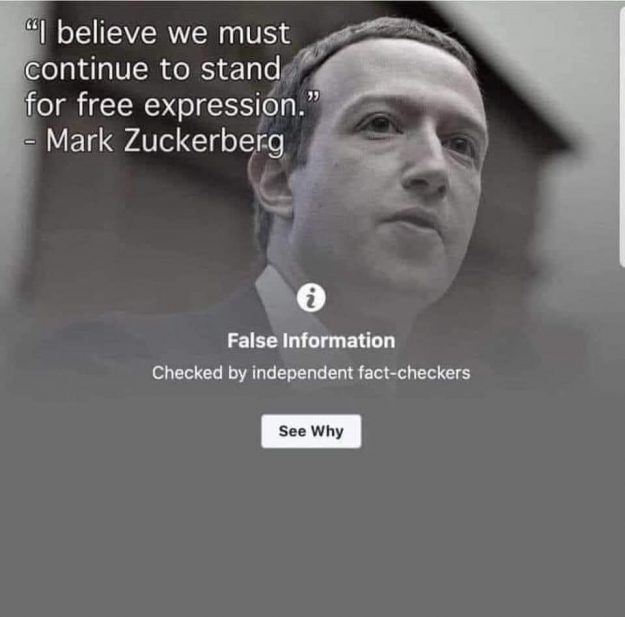 Facebook is free…. That's the great lie… its a trap that has captured the whole of Western Democracy.
The only part about it that was free was signing up.
Maybe the first shot of heroin an addict ever gets is free.
Facebook is free as long as you conform to their narrow views… on everything… and surrender your data, photos, privacy, time, allow the government to propagandise on your posts, etc.
The most frightening thing about Facebook is it's reach.
It operates as a virtual monopoly which of itself would not be a problem if it upheld fairness and impartiality, and defended freedom of expression, yet instead it functions in the complete opposite manor.
It is heavily biased, unfair and discriminatory, and thus serves to further specific partisan political ideologies curtailing open debate and critisism of the Politically correct narratives and policies of Socialist Globalism.
And this heavy bias suits socialist governments like ours here in New Zealand… infested with Leftist devotees to the New World Order… as with all the others about the globe, France, Canada, many States in the US, etc.
This heavily skewed media monstrosity has become a threat to the freedom of humanity.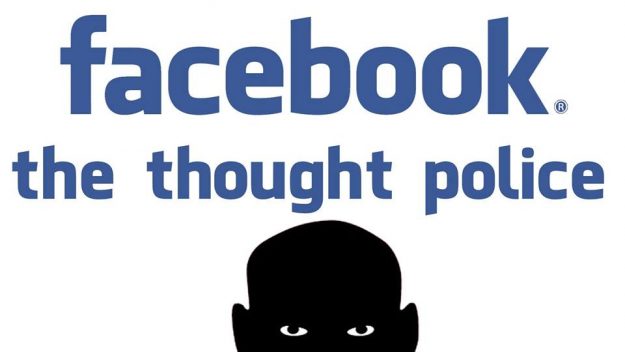 As one of the internet giants run by Liberal elites Facebook has been deplatforming many of the worlds most popular and vocal critics of Leftist liberal globalism, yet these newsworthy acts of partisan censorship are merely the visible portion of the censorship iceberg, as Facebook has invested heavily in AI tech that filters every word… every photo of even the least significant activist or critic.
They employ an army of 'Woke Community Standards' commissars who investigate Reprobates whom have been dobbed in by the legions of leftist minions who report any commentary they find 'offensive' to their own tastes.
They have a check list of 'Identity politics', and woke agendas that they use to monitor their fellow citizens to insure they all stay in line.
All done under the guise of protecting 'vulnerable minorities' and fighting 'fake news' etc etc, yet equating to censorship of any opinions that call the validity of the many woke agendas into question.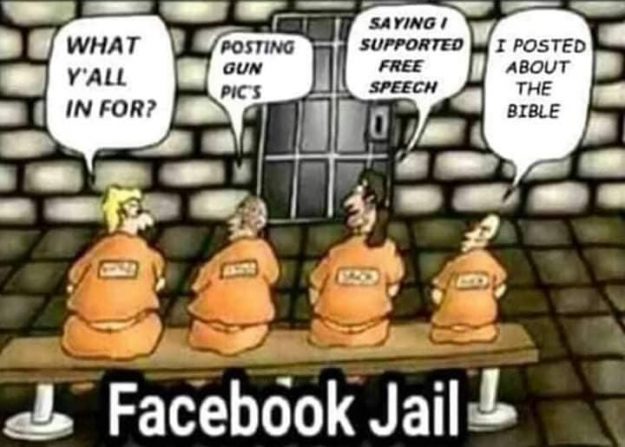 Facebook's dragnet captures thousands of lesser caliber yet still ardent vocal dissidents and activists who refuse to allow Leftist globalism and all their woke ideologies to go unchallenged.
This mass rounding up and suppression of the active little voices embedded in every community who have virtually no redress must surely constitute a serious violation of the principles of democratic freedom of speech.
Not to be cowered into silence, I have at all times refused to self-censor for my own sake, instead I have remained vocal on all points, yet as predicted, a month before the New Zealand General Election in which Jacinda Ardern is hoping for re-election I have been thrown in Facebook jail… effectively removing my ability to electioneer against Ardern and for the alternative parties and policies I believe are preferable.
They have ghosted my profile page and *all my commentary* of the past 10 years.
How many other vocal Kiwi Critics have also conveniently been ghosted at this critical time?
There is no way for us to know.
This is election rigging.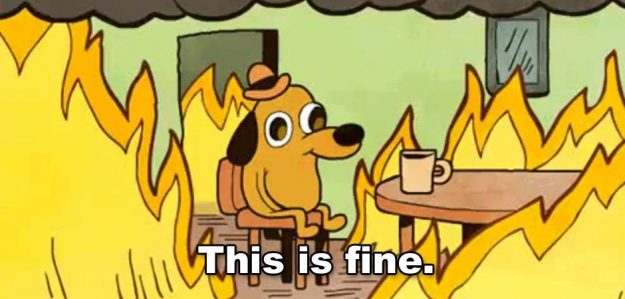 My sphere of influence is not great… probably less than a few dozen like-minded friends.
Some of my Facebook pages have up to 3500 followers, yet how many people really give a damn that I, Tim Wikiriwhi or a few dozen other 'fringe' Kiwi thinkers are gone at this critical point in the election cycle?
Not many.
Oblivious to the fact that Rome is burning, Most people dont give a toss we vigilant critics are silenced because they are *part of the great herd*.
By their math everything is fine… they dismiss our contrary views as not adding any value to the political dialogue.
Most of them *applaud this censorship* because they don't like their complicity and complacency being called out by pesky Gad flies like myself… and there is every probability that I have been banned because some 'hater' took offence to one of my truth bombs and reported me to the Woke Gestapo.
Ironically many of these same Groupthinkers also like to posture themselves as defenders of 'oppressed minorities', all the while endorsing trampling underfoot the minority of free thinkers who call their Groupthink into question.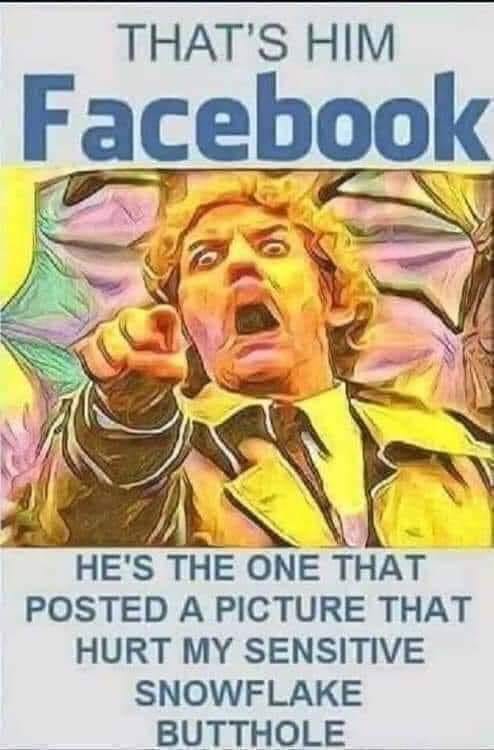 The one unforgivable vice is to disagree or question *their ideological perceptions about how the world works.*
So the great herd gives zero fucks about free speech or fair elections because these are the sheep who *always* vote for the continued entrenchment of the powers that be.
Heavy Regulation of the Internet is creating a hive mind.
I am sure a hockey stick equation could express this process.
We could graph the loss of individuality and freedom.
This does not bode well for reform or for the quality of life for our children.
Articles like this one … 'NZ's new internet laws – sensible censorship?' absolutely fail to highlight the *fundamental anti-free speech modus opperadi of Globalist liberalism*.
It talks about the possibility of Internet censorship legislative powers being usurped by government for their own political ends as if that was something highly unlikely instead of truly expounding the very real threat: The globalists expressed determination to utterly end Internet freedom and instead use internet domination as a means of mass indoctrination for their own political ends.
I have been thrown in Facebook jail many times, each time my sentence increasing in length, yet this Facebook lag is different.
This time I assume will be for 90 days. I may get out… maybe… yet well after the general election and period of coalition talks.
The reason I don't know if I will ever have my page back or when is because when I was notified by facebook I could no longer use my page they did not state the term of my imprisonment, only that I could 'appeal' by clicking on the tab.
When I did this another window opened in which they wanted 'ID validation', I entered my Cell phone number and received a code to populate a box.
Next they asked me for a Photo… it was then that I realised I was being asked to voluntarily populate their AI systems with my personal Data which they could deem as being authenticated.
I realise I had just been duped into giving them my cellphone number which acts as a personal GPS Tracker. (yet another invasion of personal privacy the whole world has blindly accepted as the new normal and the price for being plugged into the Matrix)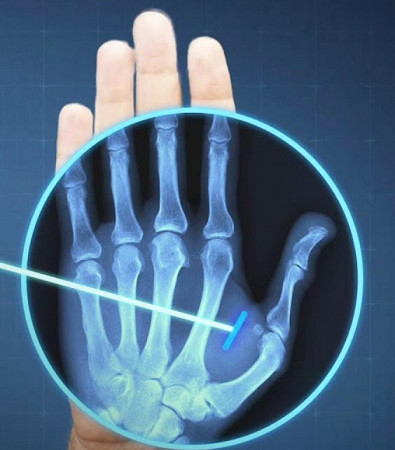 Step by imperceptible step… then by leaps and bounds… we give way to the machine.
Buggered if I was going to voluntarily give The Beast/ Facebook a certified photo by which they (and the powers that be) can use to calibrate their facial recognition systems.. FFS all I want to do is use the internet like an ordinary (yet Free) person… not sign up to some sort of Cult whereby I surrender all my personal independence and dignity!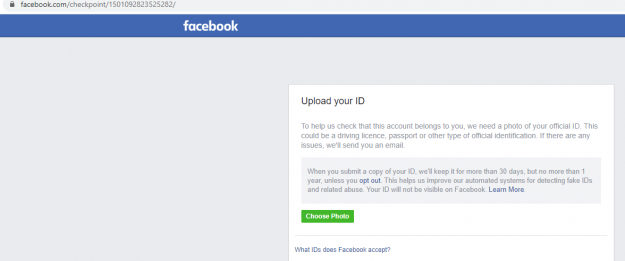 (So many people will willingly allow a computer chip to be implanted into their right hands or foreheads… just for the sake of convenience of not having to carry a wallet or remember PIN numbers!… this is where all this sheepish submission to the Godless machine leads!)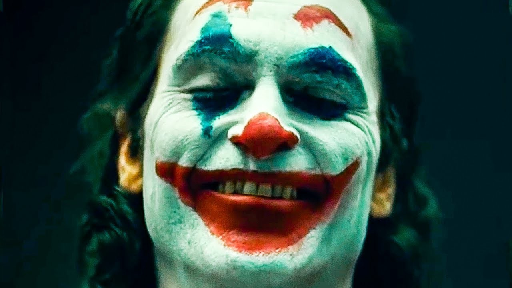 For Shits and Giggles I submitted a picture of Jacinda Ardern… rejected.
Then one of Winston Peters…. rejected… then one of the Joker…. rejected.
It does not take a rocket scientist to infer they already are pretty sure about what I look like and that their AI was scanning for a pic with the correct faceprint dimensions.
There is in fact no justification for such a request… except that this will become part of the 'New Normal' here in New Zealand… as it has become in Totalitarian China.
I believe they wanted an authorized/validated image that enhanced their system to make 'legally admissible'/ evidential determinations about my internet activity that could be used to prosecute me in the future on any number of fronts whereby I have made criticisms of Government programs, agendas, etc… whether it be sharing posts critical of Covid 19 lockdowns, promoted the use of hydroxychloroquine or vitamins to fight the Rona, spread videos of Police brutality, condemned ongoing Racist Treaty separatism, etc.
Facial recognition software is not new… but what is disturbing about all this is when you think about how 'China-like' New Zealand is rapidly becoming in the wake of the Christchurch Terror attack, and Covid 19.
The Socialist Globalists never let a good crisis go to waste… in fact they have become very artful in making mountains out of molehills…. the sheeple are easily spooked.
New reports tell us the NZ Police are investing in Facial recognition tek… without any public consent process.
New Zealanders protesting against Ardern's Covid19 lockdowns report intimidation by special Police drones filming them all… just like The Chinese Communist Party did to the Pro-democracy protests in Hong Kong before the mass arrests of dissidents.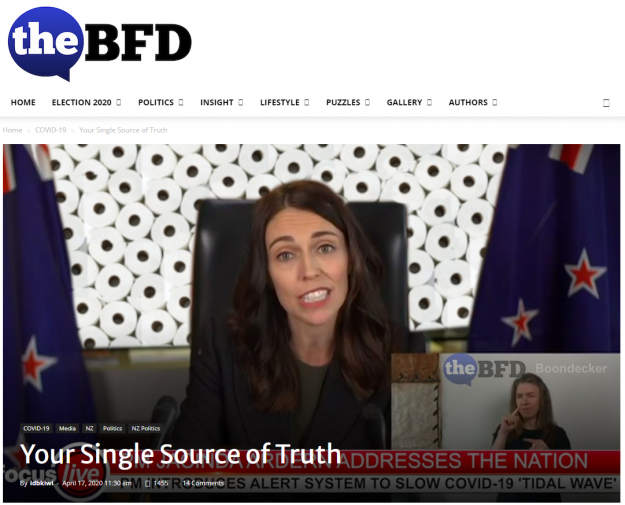 BFD post here
And we should not forget Jacinda Ardern's own 'Christchurch call'… to fully control social media, live streaming, hate speech, etc etc etc… whereby the government has been quietly setting up systems to monitor social media and crush any opinions they dont like.
The Covid 19 Mass information strategy dovetails nicely with all of these Orwellian powers… for the sheeples own good (PUKE!)
Read: MY SUBMISSION ON THE INQUIRY INTO THE GOVERNMENT'S RESPONSE TO COVID 19.
In the recent past the Police only collected photographs and fingerprints of suspects, and criminals… Law abiding people had the right to 'privacy in their person'… they could not be randomly stopped, searched and asked for ID's, photographed, etc… by the police… yet slowly… step by step the sheeple allowed creeping intrusive encroachments into their private sphere… under the guise of being 'Good citizens'… and the ruse that 'you have nothing to fear if you have nothing to hide…' yet what they did not realise is that they were giving the State the ability to create 'Henrich Himmler type files'… on everyone… to be used by the state for whatever political purposes the Overlords desire!
That is what happens when the state is 'allowed' to collect data on all citizens, rather than only those who are involved in criminal activities.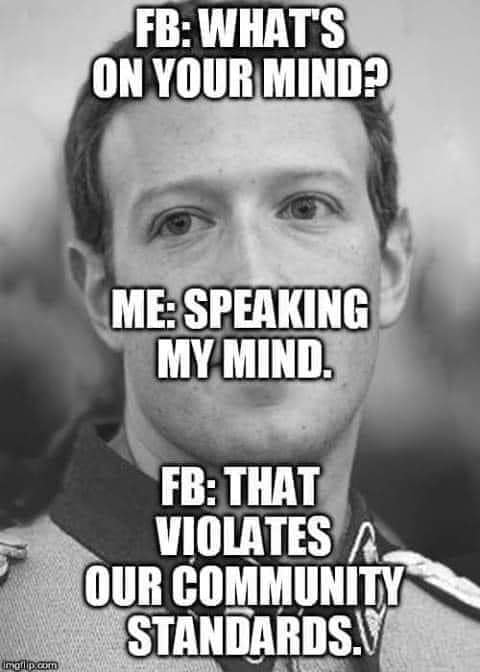 I decided rather than submit a definitively athorised Photo ID into their system, I would forfeit my right of appeal as not only was there virtually no chance of my appeal being successful, I also refuse to genuflect to their Machine… and voluntarily feed and empower their evil system.
This will potentially cost me a lot… not only will I loose contact with many friends and family, but Facebook have censored my entire Social media commentary for the past 10 years… with the flick of a switch.
It is a great loss because I foolishly allowed Facebook to have such power by only publishing many of my thoughts and arguments on their site.
Threatened with such heavy personal costs for resistance, many people will surrender to the machine rather than risk such a great personal loss… and this is the trap and the power Facebook now has over a Billion souls.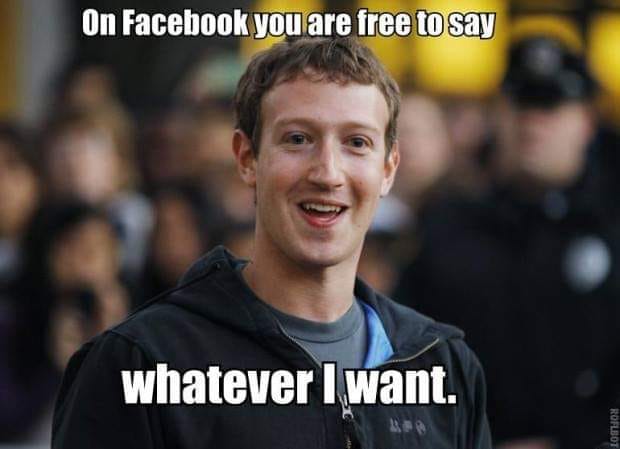 This is where the powers that control the internet are taking the whole world. All the mindless sheeple of our age don't see anything wrong with it… in fact this is 'The new normal'… and it has been heading in this direction slowly and surely for at least the past few decades… literally everything… Job applications, shopping, banking, all are done impersonally via clicking tabs and filling out fields in a database. At the end you are allocated a number.
99% of the time this is all good. Nothing sinister.
Ordering a pizza has never been easier, yet this 'new normal' has a darker side… It is socially conditioning us all… from the age of 3… to blindly 'trust' the Machine… to Obey the Machine… to submit to the machine… and to view those who *dont like this new way of doing things* as being crack pots.
Most people have become oblivious to the fact that in the stratosphere high above the machine is controlled by powerful vested interests… the game Admins… the Puppet Masters.
This process has institutionalized… assimilated… the entire human race into the machine… The Matrix.
And this machine cannot be reasoned with… that is one of it's essential attributes… you either comply, or find yourself alienated from cyber-society, and today that can virtually make you an outcaste in the *Real World*.
You will struggle to function, to do business, and soon even to buy and sell.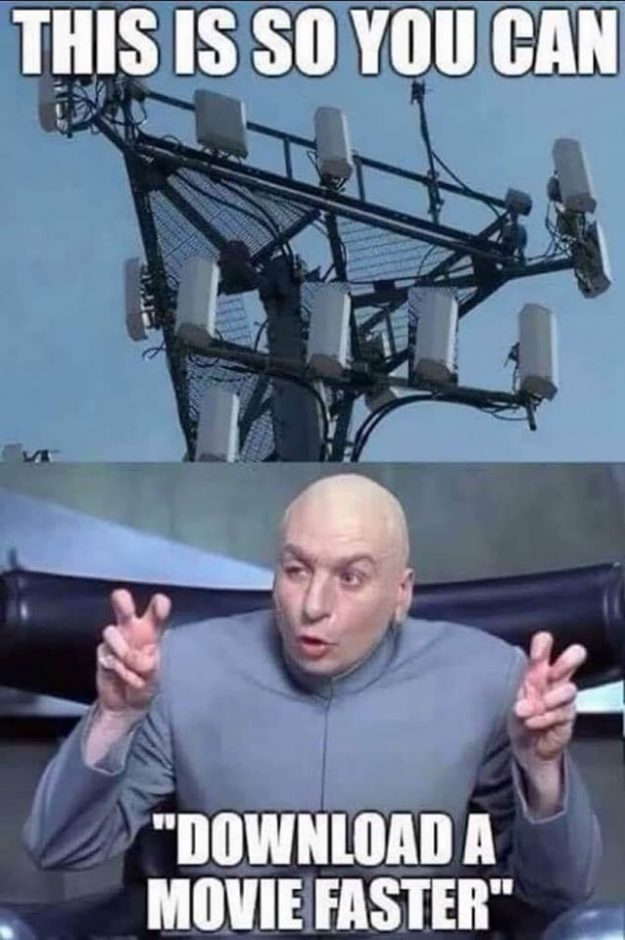 If the current trend is allowed to progress unchallenged and unabated things look pretty grim for the future, however I say we must not wallow in abject defeatism because despite the scale of what is going on I believe the solution is not so difficult to implement if we wake up and determine not to surrender.
All this Electronic slavery can be put in check by legislation that defends independence and privacy, while retaining most of the benefits that the internet provides.
Some efficiencies may have to be… ought to be… sacrificed for the sake of individual Rights, Privacy, and Liberty… not the other way around.
Our Humanity and personhood should not be sacrificed to the machine.
We are *not numbers*.
What I am saying is that our 'Bill of rights' has not yet been amended to protect our rights and liberty from Cyber-tyranny.
How can the basic premises of Liberty and rights be translated to set strict limits on the encroachments of Governments and Mega-Corporations via the Machine?
This is an important conversation that needs to be had… I dont pretend to be an expert on this, yet I do know that delay is allowing Governments and the Liberal Internet Giants to treat us like slaves.
There are many lessons to be learned from what is going on yet I want to mention several…. Firstly we as a nation must resist at all costs the move to a cashless society.
The importance of this is so monumental with respect to personal privacy and freedom that it cannot be overstated.
The Bible in the Book of Revelation (chapter13) famously predicted the coming Globalist Era and said compliance to this antichrist system would cost each individual their immortal soul!
We need to ensure the right to pay for goods and services via cash is upheld.
This will prevent our society from becoming fully enslaved to the machine and cause businesses to retain some level of humanity.
WE should start to express our outrage when businesses shut down 'branches' and stores at which customers can speak face to face with them rather than the only communications being 'on line'.
We as a people should certainly get back in the habit of *Buying and reading printed books* and when any news article of importance is published on line we should be printing off copies and keeping them in files, because the one thing I learned from having my entire facebook presence wiped out for the crime of being critical of Socialist lefty ideology is how easily the 'Book burners' can wipe out any trace of dissident arguments with the flick of a switch… if the only repository of these works are online… in the Machine.
The right to use cash may require extra legislative protections, yet other things like buying books rather than reading E Books, and printing articles for safe keeping are not activities that entail legislative changes but enlightened minds that articulate the threat, and pro-actively form and promote *good habits* in the population that are conducive to maintaining freedom and that take away power from the machine.
I am not at all saying the internet does not provide humanity with awesome good things… yet I am saying it's power for Evil is at least as equal to its power for good… and that we must snap out of our complacency and allowing the vested interests controlling this machine Carte blanche to absolutely disregard our individuality, our privacy, our rights to free speech and association, and have the ability to completely erase a persons life's work for the simple reason that it exposes their Evil doings and ambitions.
We need to turn the tables on the Regulators and censors and curtail *their license and tyrannical bents* to trample our personal liberty and opinions underfoot!
Realise that a Constitution and Bill of Rights don't exist to control you as an individual but exists to control Governments and other Powerful entities from enslaving us, and treating us like their cattle!
If we need to make constitutional amendments to defend individual freedom from internet tyranny… then let us formulate what these ought to be, and get them enshrined!
There is a need for urgency here.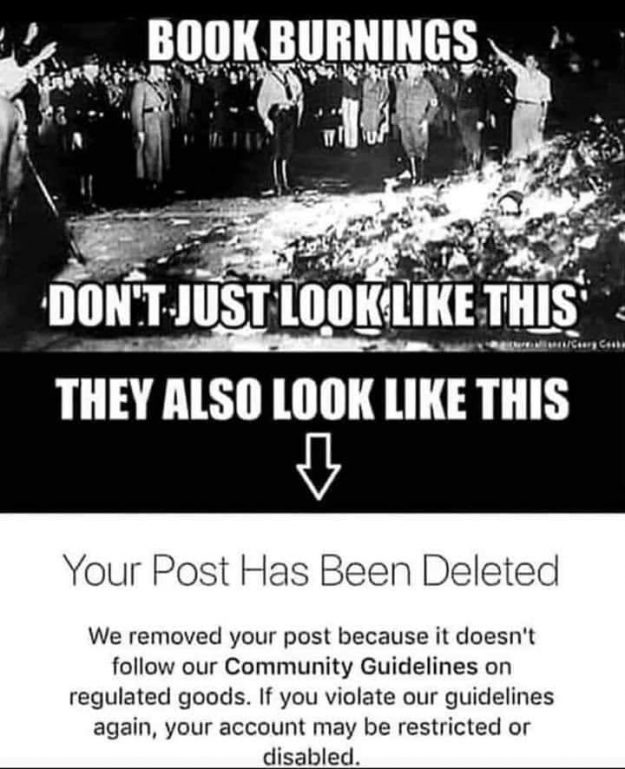 Strong delusions are upon us.
We are literally entering the age of the Beast… The All seeing Eye…. The surveillance police State… the thought police… 1984…. Full blown Socialism… The centralisation of all power… The Kingdom of Nimrod…. 666… you will not be able to buy and sell except you have the Mark of the Beast and Worship his image.
The Spirit of AntiChrist is ramping up.
We live in an age of Mockers, and of Depravity… sure signs the end is nigh.
Yet still the 'Salt of the earth' should not falter… it is in times of crisis that the Freedom resistance and Truth tellers are most urgently called upon to stand strong, to prevent the Rot taking hold for some time yet… so that our Children may enjoy a good life in freedom… resisting total assimilation by the Godless machine.

The walls are closing in on Facebook.
They are in cahoots with the Police State.
I can be found on MeWe.
Freedom Lovers ought to congregate there to maintain communications.
Please start to use cash for your purchases.
Please Buy Real Books.
Please peacefully and respectfully attend Freedom marches.
Please become an activist for Freedom against the tyrannical socialist Globalist agenda.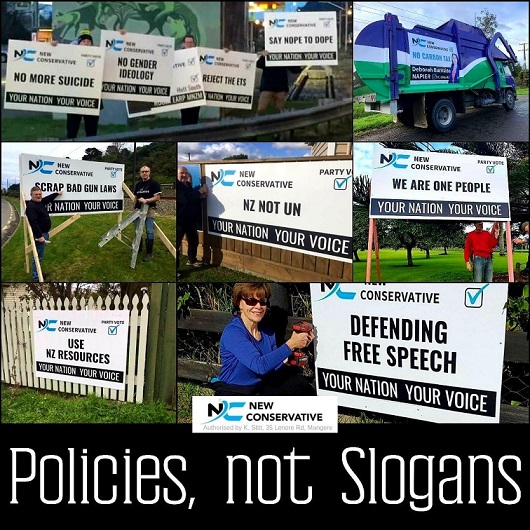 Vote New Conservative.. and Yes for both Referendums on cannabis Law reform, and the right to assisted death for the terminally ill.
Tim Wikiriwhi.
Christian Libertarian.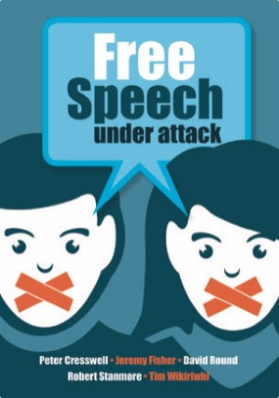 I am a contributing Author of this publication.
Kiwi Book 'Free Speech Under Attack' Available Here.
More from Tim on this subject….
CRAFTY ANDREW LITTLE AWAITS 'RIGHT MOMENT' TO SNATCH AWAY FREE SPEECH IN NEW ZEALAND. LETS BE READY TO DEFEND OUR NATION FROM THESE DESTROYERS!
JACINDA ARDERN IS MORE DANGEROUS THAN COVID-19: CENSORSHIP AND CONTROL OF THE PRESS.
KNOCK! KNOCK! IT'S THE NEW ZEALAND POLICE AND WE WOULD LIKE TO HAVE A FRIENDLY CHAT WITH YOU ABOUT YOUR OPINIONS SHARED ON SOCIAL MEDIA: VJM PUBLISHING 19-7-19
WELCOME TO THE MACHINE! I GUESS IT WONT BE LONG BEFORE I AM PUT IN JAIL FOR BREAKING NEW ZEALAND 'HATE SPEECH' LEGISLATION.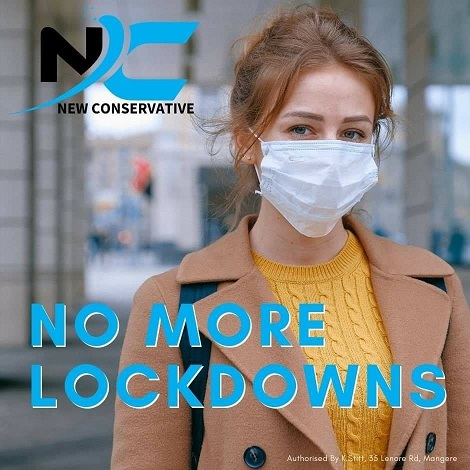 FACEBOOK'S 'COMMUNITY STANDARDS' ARE A DESPICABLE FRAUD TO COVER THEIR POLITICAL SUPPRESSION OF CRITICISM OF THE LEFTIST GLOBALIST AGENDA
FACEBOOK IS WAGING A WAR ON INFORMATION.
MY COVID-19 FACEBOOK PAGE. TYRANNY AND THE POST-FREE SPEECH ERA.
FACEBOOKS COLLABORATION WITH LIBERAL TYRANNY. SHUTTING DOWN DISSENT AGAINST NEW ZEALAND PM'S NEW GUN BANS
FACEBOOK AI DOES NOT FOLLOW THEIR OWN COMMUNITY STANDARDS… BUT THEN WHO EXPECTS INTELLIGENCE FROM A STUPID ROBOT?
ITS TIME FOR THE FREEDOM MOVEMENT TO LIBERATE THEMSELVES FROM FACEBOOK… GET THE PARTY STARTED OVER ON MEWE!
FCAKEBOOK TRANSGENDER PREJUDICE NOT FUNNY.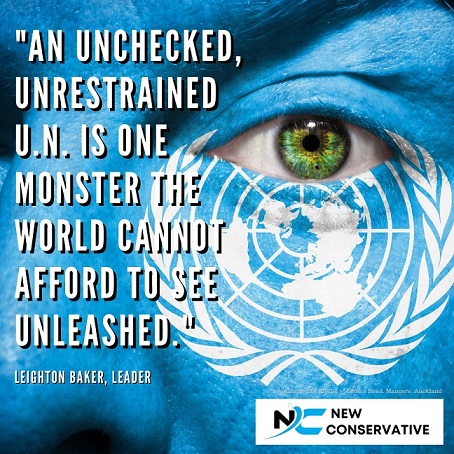 IMO GREEN MP GOLRIZ GHAHRAMAN IS A MENACE TO FREEDOM. DAVID SEYMOUR SHOULD NEVER APOLOGISE FOR CALLING HER OUT.
WORLD WAR 3 ON THE WORLD WIDE WEB. THE CRUSHING OF FREE SPEECH IN NEW ZEALAND.
NIGHT OF THE LONG KNIVES: SJWS RUNNING THE INTERNET ARE SILENCING CRITICS AND SYSTEMATICALLY UNDERMINING FREE AND FAIR ELECTIONS ON A GLOBAL SCALE